Men wear skirts to work to protest shorts ban in Europe heatwave
One employee wore pink dress to get company to change its dress code rules.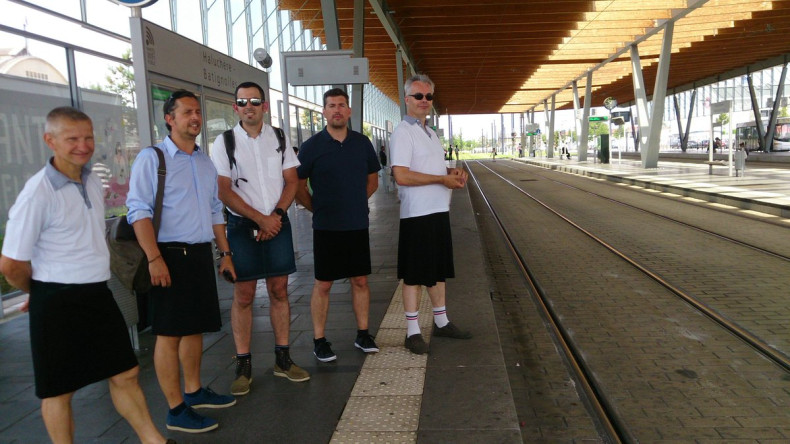 Men in France, Sweden and the UK are protesting their company's shorts ban by wearing dresses and skirts to work.
French bus drivers turned up for work on Tuesday (20 June) in skirts to highlight their anger at not being allowed to wear shorts during the heatwave that has engulfed western Europe this week.
The drivers of the CFDT Semitan union described the strict clothing restrictions as "absurd" considering the "extreme heat." They pointed out that female drivers were allowed to wear skirts but that men were banned from turning up to work in shorts.
"We do not understand the ban: when we drive we are seated, the travellers would not even see it!" one driver told Franceinfo.
He said that transport personnel in Sweden had carried out a similar protest and were eventually allowed to wear shorts.
In the UK, a call centre worker who was sent home for wearing shorts, showed up at the office the next day in a bright pink dress. Joey Barge, 20, from Buckinghamshire was told to go home because his blue shorts did not meet the company's dress code.
Barge's act of defiance prompted his company to change its rules regarding work attire. After Barge wore his colourful outfit to work, the management team sent an email to all office staff to announce that the "gentlemen in the office" would in future be allowed to wear three-quarter length shorts in "black, navy or beige only."