Owen Believes He Can Help United Win Premier League - Report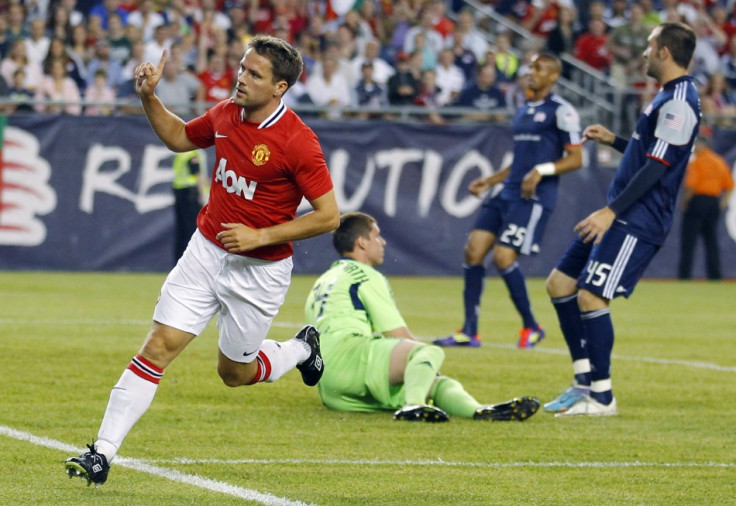 Manchester United striker Michael Owen, who was out of action for five months following an injury, believes he can help the Red Devils in their race for the Premier League crown against rivals Manchester City, according to Sun report.
The former Liverpool star, who was ruled out all this time because of a thigh problem, has only played four games for the Red Devils this season. However, he is confident he will soon be able to make a strong comeback for his side.
"It's been a tough few months, seeing the lads running out one way to the pitches and me walking another to the gym. The end is nearly in sight. I've just started training again so hopefully in a few weeks I'll be back and hopefully available for selection," The Sun quoted Owen as saying.
Manchester United boss Sir Alex Ferguson, who is reportedly very happy to have his striker back, feels Owen could be the one to make the one vital strike for the Red Devils at this crucial stage of the season.
"Let's hope he's right. I know that if he's in need of a goal and he puts me on, then I'll certainly be hoping and thinking that I could do what he's said," Owen added.
The 32-year-old striker also added that he was very impressed by his team's recent performance, which has put them at the top of the Premier League.
"When the fixtures came out, you look at the Man City game third from the end of the season and think 'that's going to be a big game'. Now we're eight games from the end, it's looking like it's going to be an even bigger game. The lads have done fantastically well over the last couple of months. They've put together a great run of form and we're in a fantastic position," ESPN quoted Owen as saying.
Also, Owen believes Manchester United's extra experience in winning the Premier League will certainly be a plus point for them in the race for the title against Roberto Mancini's men.
"We're top of the league but it's going to be close - it's going to go down to the wire. But it's reassuring to look around our dressing room and see the likes of Ryan Giggs, Paul Scholes, Rio Ferdinand and Wayne Rooney. They are people that have been there, seen it, done it and are guided by a man that has won more titles than most. We're in a nice position and we're looking forward to the rest of the season," he added.
© Copyright IBTimes 2023. All rights reserved.