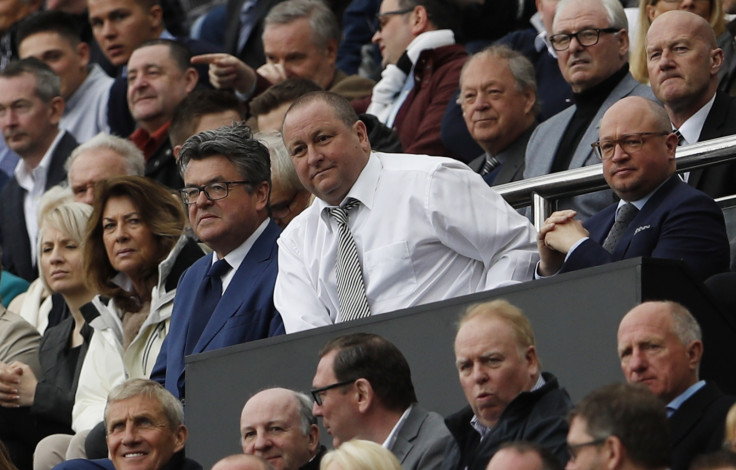 Mike Ashley has filed a legal case against one of his former business associates over an investment in a French golf course made in 2008.
In documents lodged at the High Court in London by his representatives, the tycoon claims Tony Jimenez, the former co-owner of Charlton Athletic, breached an agreement the duo had made over a £3m investment into a golf course in France's Loire region.
The documents, which were only published last week, note that Ashley alleges his "trusted friend" Jimenez convinced him into partaking in a fraudulent investment.
The pair had verbally agreed that Ashley would get a 5% stake in the golf course in return for his £3m investment, which the sports media described as the Augusta of Europe, in reference to the famous Georgia location, the home of the Masters and one of the most famous golf courses in the world.
In 2008, the Newcastle United owner transferred the money, which was intended to be subsequently invested into the golf course, in a Cyprus-based trust controlled by Jimenez. However, according to Ashley's lawyers, the investment was never made on his behalf.
"Jimenez was not soliciting a genuine investment from Mr. Ashley," his lawyers said. "He was practicing a deliberate fraud," and "took the investment for himself."
The claims were dismissed as "fabricated and malicious" by Jimenez, who was vice-president of players' recruitment under Ashley at Newcastle before leaving the club in 2008.
"Mike Ashley will regret the day he embarked on this action and now seeks to reopen events from 2008," Jimenez said.
"His claim is without foundation and his allegations are entirely untrue."
In 2013, Jimenez was involved in a similar legal dispute, which involved the same golf course, and had to pay a compensation to former Chelsea captain Dennis Wise, with whom he also worked at Newcastle.
Wise said he gave his "former close friend" £500,000 to invest in the development, but once the investment was not fulfilled he demanded his money back.
Last month, Ashley won a High Court battle with investment banker Jeffrey Blue over a £15m deal he allegedly made in a London pub.
Blue had sued the tycoon, alleging Ashley did not hold up his end of the bargain on an agreement between the pair. The issue stemmed from a conversation between Ashley and Blue, which allegedly took place in the Horse & Groom, a London pub, in 2013.
The banker maintains the tycoon promised to pay him £15m, if Blue used his expertise to double Sports Direct stock price to £8 per share within three years.
The trial lifted the lid on some of the most controversial aspects of Ashley's business life, which included taking naps under the table during "boring meetings" and challenge associates to drinking competitions during alcohol-fuelled management sessions.