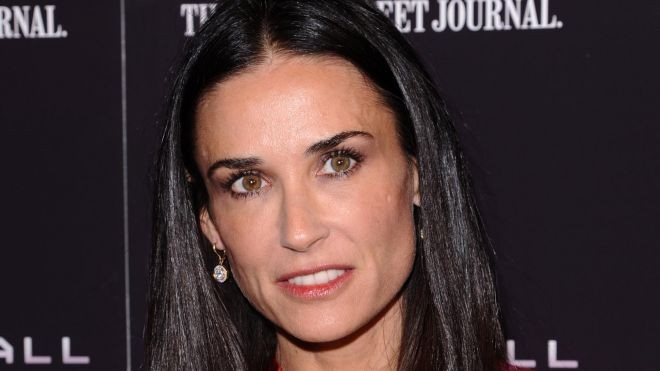 American actress Demi Moore is reportedly upset over reports that her former husband Ashton Kutcher and Mila Kunis are expecting their first child.
According to Star, the 51-year-old Striptease star is "fragile" and "heartbroken" that the pair who played characters Michael Kelso and Jackie Burkhart on hit sitcom That '70s Show, are planning to have a lavish wedding and start a family.
"It really knocked the wind out of her sails," an insider said.
The Two and Half Men star split from Moore in 2011 amid allegations that he was unfaithful to the actress. Their divorce was finalised last November.
"Demi is distraught," a source told Showbizspy. "During their marriage, Ashton and Demi were never on the same page about starting a family. She wanted to have children with him, but he was never ready."
"It's a real kick in the teeth that he's now starting a family with Mila," the insider continued. "Ashton didn't even have the courtesy to get in touch with Demi to let her know that Mila is pregnant and they were announcing the news. This would have given her the chance to get out of town while the news broke."
"For someone as youth-obsessed as Demi, it's a real blow that Ashton has gone on to settle down with one of Hollywood's hottest — but most humble — stars. We're all worried this could be a major emotional set back for her," the source said.