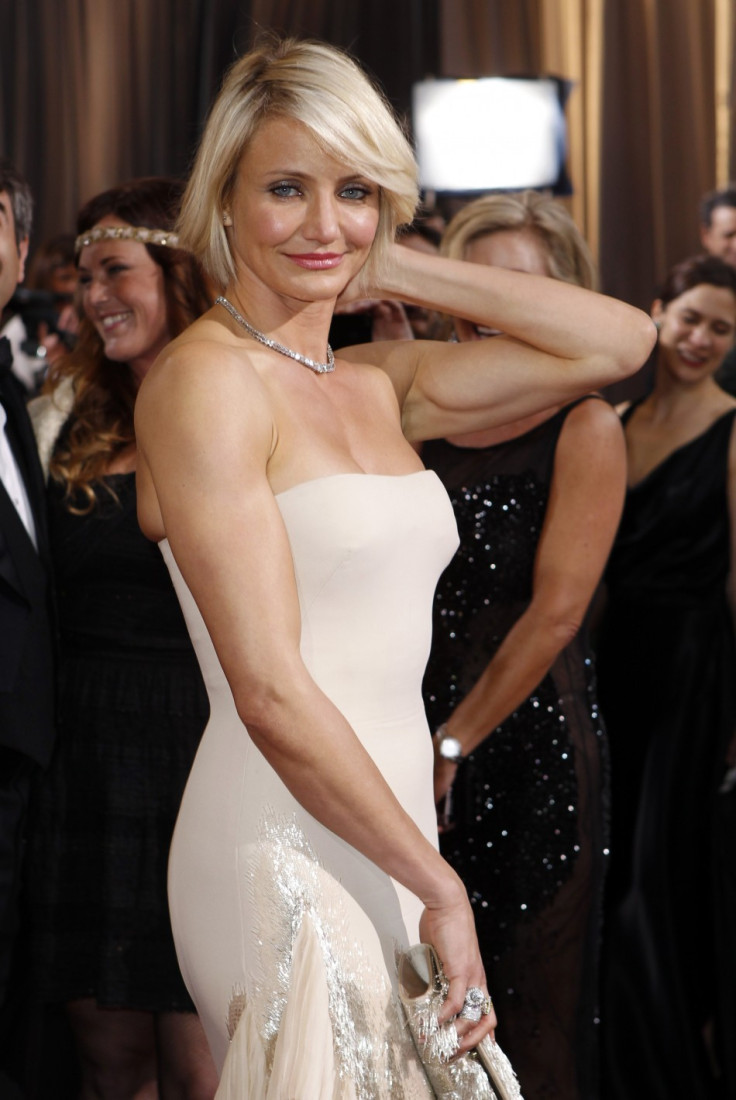 Cast members of the romantic comedy - What to Expect When You're Expecting - graced the UK premiere of the film in London, on Tuesday.
The star-studded premiere, held at the British Film Institute's IMAX Theatre, saw Cameron Diaz, Chace Crawford, Matthew Morrison, Anna Kendrick and Rodrigo Santoro, from among the cast of the film, in appearance.
Directed by Kirk Jones, the film is based on a New York Times' persistent bestseller of the same name by Heidi Murkoff. The film has been described as a hilarious and heartfelt big screen comedy about five couples whose intertwined lives are turned upside down by the challenges of impending parenthood, according to the official Web site.
Apart from the stars listed above, the film also features, Elizabeth Banks, Ben Falcone, Jennifer Lopez, Dennis Quaid, Chris Rock, Megan Mullally and Thomas Lennon. The film, which will release on 25 May in Europe, got mixed reviews in the US where it was released on 18 May.
"Granted, director Kirk Jones has gathered an appealing cast and keeps the slight, barely interlocking stories moving swiftly; otherwise, this two-hour gestation would feel like nine months. But too often the jokes are obvious, and the bits of drama could've been pulled from any sitcom's Very Special Episode-with all to be resolved right after the commercial break," an E! Online reviewer wrote.
"Studios keep popping out these star-laden ensemble comedies (New Year's Day, et al.), but they just don't deliver, not when the scripts are as labored as What to Expect," the reviewer added.
The film failed to impress the Los Angeles Times also, with the reviewer saying: "Expect little from What To Expect." The reviewer adds that despite signing on a cast of thousands, "the film becomes bloated by confusion".
Notwithstanding the film's mediocre reception by US audiences, the UK premiere of What to Expect When You're Expecting received nothing but praise, especially for actress Cameron Diaz, who plays TV fitness guru Jules in the film, and pop singer Cheryl Cole, who made her acting debut as a judge in a celebrity dance show contest.
Both Diaz and Cole hogged the limelight at the premiere with their style statements, as they walked the red carpet in immaculately white dresses. While Diaz praised Cole's acting debut, she herself got a word of praise from Jones and her co-actor Matthew Morrison, who plays her onscreen partner Evan, according to an Associated Press report.