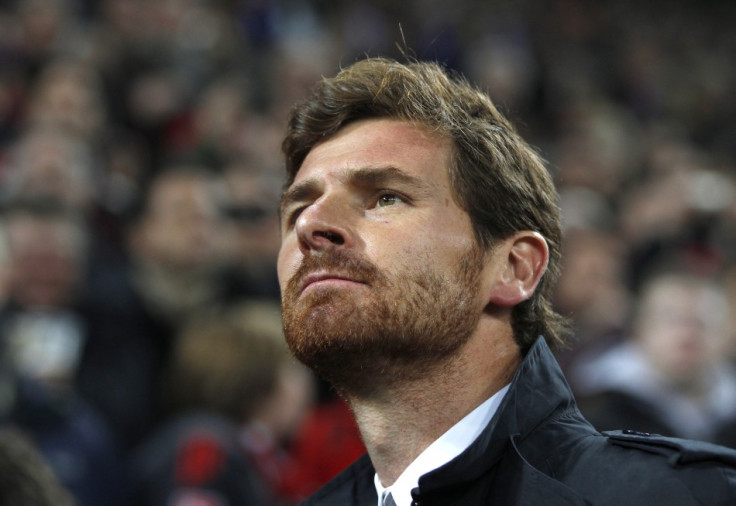 The job facing Chelsea manager Andre Villas-Boas is not too dissimilar to the one Sir Alex Ferguson faced when he arrived at Manchester United in 1986, according to Old Trafford legend Gary Neville.
The aforementioned Chelsea boss alleviated some of the mounting pressure on him by engineering a comfortable victory over Wolves at the weekend, but Neville believes the Portuguese tactician, like Manchester United at the beginning of Ferguson's illustrious reign, has plenty of issues to address within his squad.
The Manchester United hero, who is now a Sky Sports pundit, believes Villas-Boas must be given time to implement his footballing ideals at Chelsea and has urged Roman Abramovich to give him all the time he needs to do so.
When Ferguson took up his post at Manchester United 25-years ago, he inherited a squad from Ron Atkinson that was undoubtedly talented but was not without its obvious flaws, and Neville believes Chelsea have a very similar problem.
"When I look at his Chelsea team and the task he has (Villas-Boas), it strikes me that it's not that different to that of Sir Alex Ferguson when he arrived at Old Trafford from Aberdeen back in 1986." The former Manchester United captain told the Daily Mail. "There was then a group of senior players that the manager had to confront.
"It was a battle he had to win and he was given time by the board to do that.
"Villas-Boas wants to play in a different style, pressing the ball aggressively with a high defensive line. And he wants to pass the ball out and play in between the lines of midfield and attack more. He has to be given the opportunity to impose that style - even when some of the older players are clearly finding it difficult to adapt.
"It is a battle Villas-Boas must be allowed to win, and if the players don't change, then maybe it's time to change the players."
The Sky Sports pundit, who won eight league titles with Manchester United, believes the likes of John Terry and Frank Lampard inevitably have a role to play, but intimates they should no longer be so relied on to get results for Chelsea.
"Don't get me wrong. There will still be a role for some of those players over the next two years. But gradually, slowly, they will be phased out, just as Sir Alex manages to shed older players from a team and replaces them with younger ones at Manchester United."
Prior to Chelsea's important victory at Stamford Bridge on Saturday, Villas-Boas was seemingly under increasing pressure amid fervent speculation regarding his future. The aforementioned Manchester United star believes the 34-year-old needs to be given time, just like Sir Alex Ferguson was a quarter of a century ago.
"He may only be 34 and it may be his first major job in football, but I've seen at close quarters what happens when you back a young manager with talent and let him follow through his vision for a club." Neville said.
"Twenty five years on, Sir Alex Ferguson's battle to be established is a distant memory. I'm not sure Villas-Boas can hope to be at Chelsea in 2036 - but he should at least be given the chance to see out the next few years."