James Perch says Liverpool fans can complain all they want about the situation which led to Pepe Reina's red card against Newcastle, but the defender insists he isn't a diver.
There was minimal contact between Reina and Perch on the pitch as referee Martin Atkinson handed out the red card, and Jose Enrique was forced to take over as goalkeeper in his old home.
But the red card stood, and Perch knows that the kind of stick that comes from Liverpool fans will be louder than most other clubs, but he isn't bothered by it.
"I wasn't really surprised by some of the things that were said - it's Liverpool fans and all that," he told The Journal. "They can say what they want, it's water off a duck's back.
"I'm not bothered, I don't really read too much into it. I'm not a diver. People who have seen me play know what kind of player I am. I'm not going to go and dive about and act silly and the rest of it.
"If someone makes contact with you, someone makes contact with you. That's it.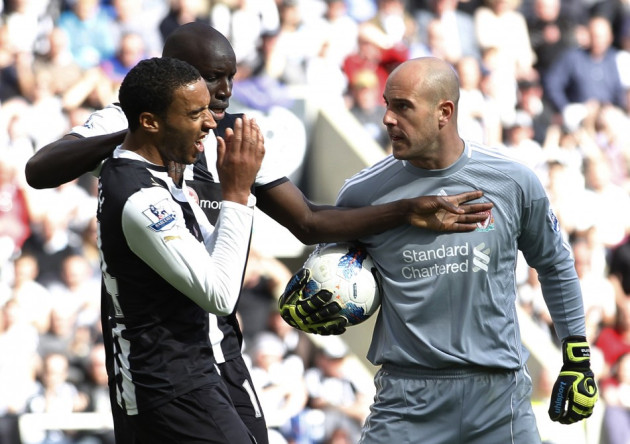 "He shouldn't have done it really and I know deep down he'll think 'I shouldn't have done that' because it's cost them at the end of the day. It's his actions that have caused it.
"There's no need for all the talk really, you just need to look at the telly to see he's in the wrong.
"He was probably frustrated at the way it was going - I'm not going to blame him for doing it because he's frustrated and he wanted them to do well. Things happen; I bet he regrets it now."
Newcastle's win over Liverpool at the weekend put them 11 points clear of the Reds in the Premier League table, and kept the Toon level with fifth-placed Chelsea as the north eastern club fight for European football.
They face Swansea this weekend, and Perch knows that despite the side being five ranks lower than them in the table, they will push Newcastle to their limits at Liberty Stadium.
"You know what you're going to get. They don't change to play against anyone - be that Manchester United, Chelsea, Manchester City or Wigan," he explained.
"They stick to their formation and pass the ball at every opportunity. We know what to expect, definitely. We know we'll get worked out of possession - credit to them."