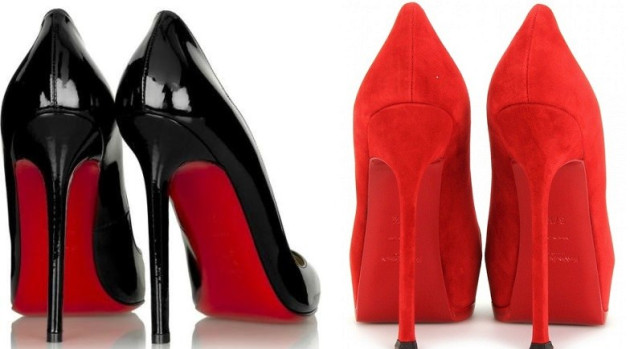 Luxury footwear designer Christian Louboutin has won the right to trademark his signature red-soled shoes.
A New York federal appeals court has ruled that Louboutin can protect his eponymous brand against similar designs made by competitor Yves Saint Laurent S.A.S., which is also based in Paris.
The two high-end designers had been embroiled in a bitter legal battle over a pair of 'copycat' red soled shoes from YSL's 2011 Resort collection.
The court's decision comes weeks after an earlier court ruling which denied Christian Louboutin's request that the shoes in question be blocked from sale.
According to the appeals court, the only exception to the new ruling is when the shoe itself is red.
In that case, a rival is allowed to match the colour of the sole to the colour of the shoe.
"It is good news for the fashion world that an iconic part of a brand has been granted protection in this way," Simon Bennett, partner at Fox Wiliams Fashion Law Group, told The Telegraph.
"A lot of people around the world are watching this case closely because although this ruling technically doesn't hold outside the U.S, what happens there tends to follow across Europe. This will send out a clear message to brands worldwide."
Louboutin first began applying glossy vivid red to the outsoles of women's shoes in 1992.
The shoes, which sell for upwards of £630 a pair, are favourites with stars including Sarah Jessica Parker, Victoria Beckham, Scarlett Johansson and Halle Berry.