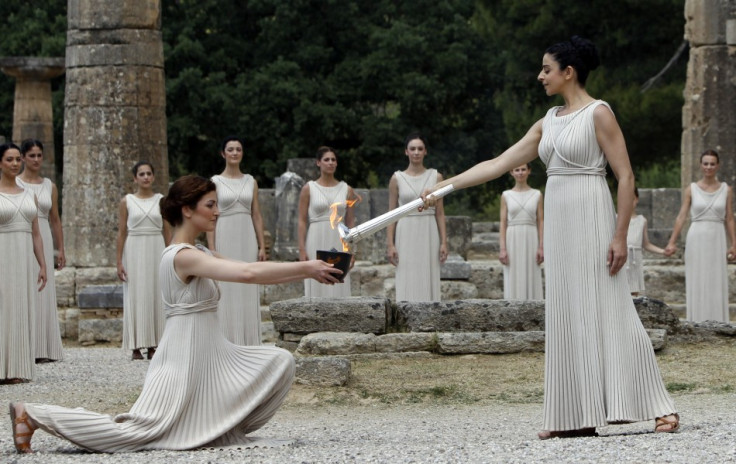 Excitement is building as the Olympic flame is due to arrive on British shores this Friday evening.
Among the dignitaries flying over with the torch from Greece will be games organiser Seb Coe, the Queen's daughter Princess Anne, and footballer David Beckham.
Footage from Reuters shows the delegates receiving the torch in the ancient Athens Stadium where the first modern games were held in 1896. Lord Coe spoke of his delight that the Olympic flame is now on its way to Britain.
"It's been an extraordinary journey and you know the spirit and generosity of British endeavour has never ceased to amaze me on this journey. But actually if you had said to me nine years ago would we necessarily be standing here tonight waiting to take the flame back to U.K. I would have hopefully dared to dream, but you know it's wonderful that we are in a position to turn those dreams into reality this evening."
The gold-coloured plane, named Firefly, is set to land at Cornish airbase AS Culdrose just before 19:30 BST. The next day the Olympic torch relay will embark from Land's End as it makes its way around the British Isles for the next Seventy days. The flame will cover 8,000 miles, and pass famous sites such as Stonehenge before finally being taken into the Olympic Stadium in Stratford to launch the 30th modern Olympic games.
The Olympic flame represents the Greek Myth of Prometheus, who stole fire from the Gods and gave it to humankind. During the Ancient Olympics a fire was kept burning throughout the games. The idea of transporting the flame in a torch relay route was not introduced until the controversial 1936 games in Berlin, Nazi Germany.