South African sprinter Oscar Pistorius believes the 2017 Paralympic Athletics World Championship would be made all the more special were they to be hosted in London.
Mayor Boris Johnson has submitted a bid for London to become the first city to host both the World Athletics Championships and Paralympic Athletics World Championships in the same year.
The summer's London Paralympics were the first complete sell out in the Games' history and Pistorius, a six-time Paralympic gold medallist and the face of disability sport worldwide, believes it would be apt for the championships to be staged in London.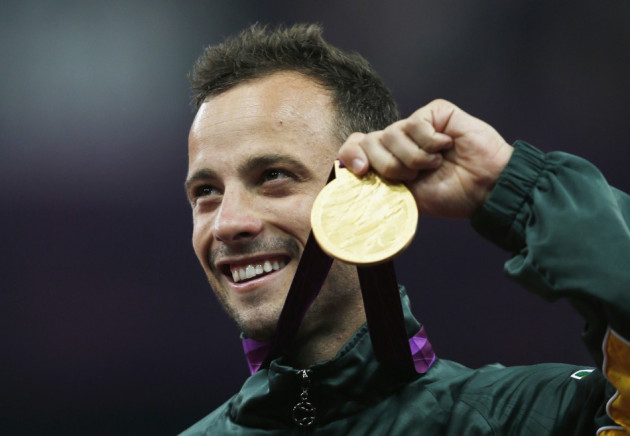 "If we could have the world championships back in 2017 to highlight moments and kind of do that full circle will be very special," Pistorius said.
"I think the London Olympic and Paralympics were absolutely mind-blowing. Nobody here could anticipate how fantastic it was going to be. Now looking back and reflecting on the Games it's truly a remarkable experience.
"To have something similar to that in 2017; I think a lot of people would be very excited.
"We've never had a Paralympic Games which had sold out morning and afternoon sessions and it wasn't just that the crowd were there, they were such a presence they were such an aura around the stadium they were such a vocal crowd.
"I think after that there's no surprise to know that British supporters were the loudest and most crazy supporters in the world so it was fantastic.
"If we can have an event like that in 2017 back here you'll see a lot of that support shouting for a lot of the names that will hopefully be back at the peak of their careers in 2017."
Pistorius became the first amputee runner to compete at an Olympic Games at Beijing 2008 before claiming silver at the 2011 World Athletics Championships in Daegu in the men's 4x400m.
But despite the 26 year old's emergence in able-bodied events, following a long campaign to become eligible, Pistorius admits his experience in the English capital rank among the greatest of his career.
"It was definitely among the top," Pistorius admitted. "I've had some of my most fantastic races here, I've had my second fastest 200m race in London, I had my third fastest 400m race, my quickest 4x100m race in the relay.
"There was just some races here where I was in fantastic shape but not only from that aspect, from a performance aspect, but from enjoyment.
"As a sprinter you don't often get to run in front of 80,000 people as excited as that and that's something that will remain for me and it's a very addictive feeling I just want to do it time and time again.
"It definitely made the performance a lot better having a crowd out there that were as vocal as they were."
Gold medals in the T44 400m and T42-T46 4x100m finals came amid a controversial silver medal in the men's T44 200m, which saw Alan Olivieira claim gold ahead of Pistorius, who later complained as to the length of the Brazilian's blades.
While his experience from London will live with him until the end of his career, Pistorius is already focused on returning to the track in 2013 in better shape than ever; with the Moscow World Championships on the horizon.
"I'm already back on the graft and I'm already in the best shape I've ever been for pre-season I'm four kilograms lighter than I've ever been," the South African stated.
"I've spent a lot of time off the track resting but I looked after my body so I'm excited and I'm very realistic.
"I think I learned quite a bit after this season so hopefully I can use that and apply it to this year's season and hopefully have the best year from a performance point of view I've ever had."