The Musahar community is a Hindu caste who lives on the margin of society due to India's harsh cast system.
It is considered the lowest of the Dalit groups, the untouchables, which are the most segregated communities in India. They are discriminated for their skin colour, religion, and traditions.
The Musahars, whose name translates in English as "rat eaters", live in Uttar Pradesh, Bihar and north Madhya Pradesh. They speak Bhojpuri, a dialect deriving from Hindi.
According to Hindu mythology, the whole Musahar community was punished by Parmashwar (the Hindu god of creation) when one of the Mushara member dug holes into a horse's belly.
Parmashwar, who had given the horse to the man as a gift, was terribly offended and therefore punished the whole community by making them rat catchers.
"Earlier our meals were dependant on the availability of rats and grains that we would procure from the rat holes," Malhu Sada, 74, a member of the community, told Al Jazeera.
"However, things are changing for some families as their children have gone to different states to work. We now catch rats mostly during the harvesting season."
The Musahars are mainly landless agricultural labourers who are continuously subjected to discriminations.
"All the neighbouring villages have electricity with all the basic amenities, but we still live in such inhuman conditions. There aren't any schools and the nearest school is 2km away," Kusum Lal, 72, said.
The Indian government runs some schemes in order to help the community cope with their condition of extreme poverty.
Marginalisation and prejudices, however, are still some of the biggest treats to Musahars' living condition betterments.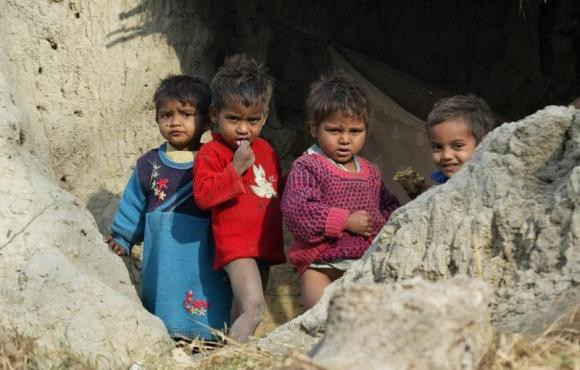 Discrimination based on caste results to a lower attendance of Musahar children at school. According to a Human Rights Watch report, teachers often address poorer students using derogatory terms, such as "dirty".
"This report finds that discrimination takes various forms, including teachers asking Dalit children to sit separately, making insulting remarks about Muslim and tribal students, and village authorities not responding when girls are kept from the classroom, " HRW said.
"Teachers and other students often address these children using derogatory terms for their caste, community, tribe, or religion.
"In some schools, children from vulnerable communities are not ever considered for leadership roles such as class monitor because of their caste or community. Many are expected to perform unpleasant jobs such as cleaning toilets."
According to Sajjad Hassan, who works for the Centre for Equity Studies, India's impressive arsenal of anti-poverty programmes has bypassed Musahars.
Solutions to end this community's misery, however, do exist.
Collectivisation and community-led actions might be some of the answers, according to NGO Action Aid.
"ActionAid has proposed a process of collectivisation and community-led action under the PACS programme, through which immediate poverty needs can be addressed and human security systems established," the NGO said.
"ActionAid would work not only with Musahars themselves but strive to forge links and solidarity with other castes in the villages and plans for a social reintegration of Musahars into the village community."