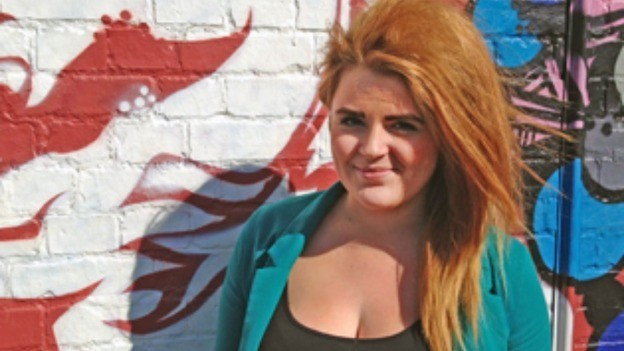 Paris Brown, Britain's first youth crime commissioner, has resigned from her role following critisisms for a series of offensive tweets she posted onto Twitter.
Paris, 17, was due to work alongside Kent's police crime commissioner Anne Barnes to represent young people across the country.
However, there were calls for the 17-year-old to resign after the Mail on Sunday reported that Paris tweeted a number of what could be considered racist and homophobic tweets, as well as discussing drug use and sex between the age of 14 and 16.
Some of the incriminating tweets include referring to travellers as "pikeys" and using the terms "fags" and "faggots". In one tweet she wrote: "I really wanna make a batch of hash brownies."
Police are investigating whether some of her tweets could be considered racist and anti-gay following public outcry.
Paris apologised for causing offence, but insisted but insisted the comments were "wildly exaggerating" and taken out of proportion.
Kent Police confirmed she will now be stepping down from her £15,000 role for "the interests of the young people of Kent".
Barnes, who admitted to not having vetted the 17-year-old's Twitter feed before offering her the job ahead of more than 160 people, said she will not be stepping down following the fury surrounding Paris' appointment.
Paris, from Sheerness in Kent, said she had declined the offer of the position just a week after being appointed as the recent media furore will "hamper my ability to perform the job to the level required".
She added: "I am truly sorry for any offence I have caused.
"I strongly reiterate that I am not racist or homophobic. I have fallen into the trap of behaving with bravado on social networking sites. I hope this may stand as a learning experience for many other young people.
"I now feel that in the interests of everyone concerned, in particular the young people of Kent who I feel will benefit enormously from the role of a youth commissioner, that I should stand down as I feel that the recent media furore will continue and hamper my ability to perform the job to the level required."
Following the 17-year-old's resignation, Barnes said: "I take responsibility for everything that happens on my watch, good or bad.
"It is personally sad for Paris and her family. An enthusiastic young woman with exceptional skills and a proven track record in working with young people has ended up in a position where she has turned down the job of a lifetime for her.
"There have been calls for me to resign I am not a quitter by nature. Some have said that this has damaged by reputation To them I say this: reputations are made as much by your actions when things are tough.
"We worked with the best of intentions but sadly on this occasion it hasn't worked out".