Rafael Benitez produced a performance upon his unveiling as the new Chelsea interim manager and his return from his 23-month spell in the managerial wilderness as if he had never been away.
The Spaniard's brief spell as football pundit over, Benitez had his shields firmly up as his motives for moving to a club that only earlier this week were preparing for a Champions League game against Juventus under the stewardship of Roberto di Matteo were questioned during an examination that provided evidence that he remains as mentally stable as at any time during his career.
Debate reigns over what constitutes Benitez's greatest challenge at Stamford Bridge. Stabilising a club who have fluctuated from the sublime to the ridiculous this season, claiming a piece of silverware, earning a blessing from owner Roman Abramovich or adding direction to Fernando Torres' faltering career are among the hurdles the 52 year old has to jump, but perhaps winning over the sceptical Blues crowd might be the greatest task.
Quotes made five years ago during his days at Liverpool have been thrown at Benitez, and have unfairly stuck, leaving him to fields questions over his commitment to the cause, and have been used by Blues fans to justify their anger over his appointment.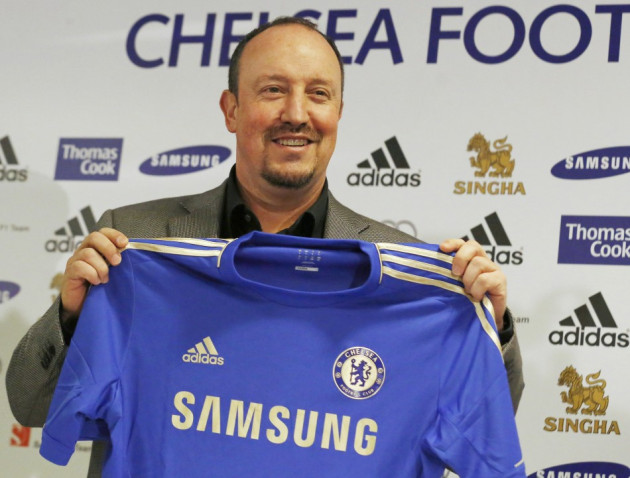 "I will be honest if I say this or that, if we analyse it we were playing against Chelsea in the semi-final of the Champions League so again as a fan I would like to see my manager fighting for my team fighting for my club and trying to win every game," Benitez admitted.
"So I don't see it as a lack of respect for Chelsea fans, it's more a manager defending his team against another club and I'm sure they will like to see me defending them in the same way I defended Liverpool just then.
"The good thing about this is that if I was a manager of a mid-table team I don't think the fans would be happy because a top side is what they want. The one thing in common between the manager is and the fans is they want to win every single game.
"Nobody wants to win more than the fans and I'm sure they will be happy with a manager who has a winning mentality, has a passion for the game and a manager that can do everything that he will do to win games. Especially at the beginning I can understand but at the end all will be good."
Rarely these days is a Chelsea manager not forced to defend the club's off the field stance, and less than 24 hours after being appointed, Benitez was forced to swat away questions concerning The Football Association dismissing Mark Clattenburg of racially abusing John Obi Mikel, while also suggesting he had yet to decide whether captain John Terry would retain the armband.
The reality of course is that Benitez is simply a figurehead, rather than a influencial voice on these matters. His title as interim first-team manager suggests his performance will purely be based on results, success which will be dictated by the rejuvenation of Torres. The forlorn Spanish striker scored 72 of his 81 Liverpool goals under the guidance of Benitez, and amid the theories over his appointment following Di Matteo's sacking, the one concerning the form of the club's £50m forward is perhaps the most relevant.
"I knew that I would spend a lot of time talking about Fernando," Rafa said. "Today I was talking to him and all the other players and it was really good. Everyone is saying that he is not doing well, I think he's the same.
"When I was watching games I thought he was the same, he was really good and today they were all training really well and with this attitude and with the players and the staff together I hope we can do some important things.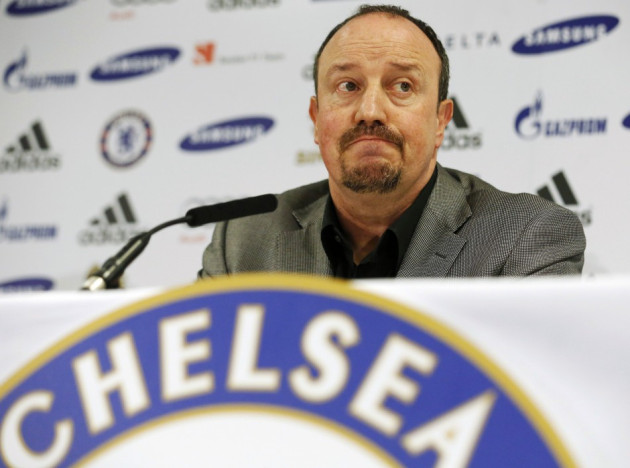 "I know how good he can be, but I know how good Luiz can be, I know how good Ramires can be. He is one of the important players of this team and they have a lot of them and I will try to improve him as I would like to improve the others."
Having sacked a boss in Di Matteo who claimed the first European Cup in the club's history, and the FA Cup during his interim spell in charge, assessing a barometer for success in west London has become virtually impossible under Abramovich, leaving Benitez to be rather cloak and dagger about his targets.
"I don't care about the short-term. I have in my head to win every game. We have five trophies to fight for so I will fight for them from day one and at the end we will see what happens. In football, and in life you don't know. In seven months you can win some trophies and I'm sure everyone will give the right thing.
"I was talking with Michael Emenalo and he never said 'oh you have to do this you have to do that'. He said we believe in you, you have a good team and we know you can do well with these players so. I didn't hear anything from him that you have to do this or that.
"For a lot of years that I have experience at a big level and normally I have to do what I have to do for winning. So I hope that everyone will understand that when I make mistakes they will be my mistakes and if I have to do something I will do it."
The mention of Emenalo was a regular occurrence during Benitez's unveiling. The technical director is very much the go between as he conveys Abramovich's ideas while the coach executes them on the pitch.
But even Chelsea's Russian owner is likely to be easier to work with than George Gillett and Tom Hicks, whose falling out damaged Benitez's ability to conduct business in the transfer market during his spell at Anfield, amid the boardroom power struggle.
"You saw how we were performing at Liverpool even with all these problems," Benitez said. "Here you don't have two owners who aren't talking to each other. You have an owner, a technical director and good staff, so for me maybe it's easier. It was a difficult time.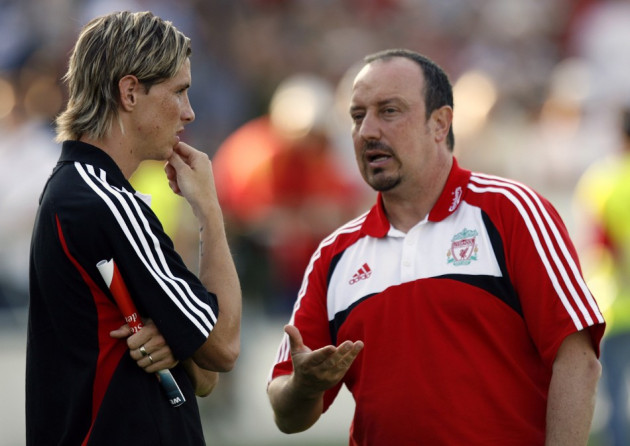 "If you have two bosses who do not even talk, it is difficult. You say you want a striker and one of them says they don't know, and the other says [something else]. This will be easier."
Arguably, you could interpret Benitez's interim spell as quiet the opposite of easy.
After a two year absence from management, Rafa's integrity as a top flight manager is in jeopardy. Fail with the riches and the embarrassment of midfield talent, and his chances of securing another high profile job could be nothing more than a pipe dream.
In fact, such are the shackles expected to be imposed on Benitez, not least in the January transfer window, you could even suggest his desperation led to accepting a job with a limited future
"You know there were a lot of comments in the press could have signed a three-four year contract, huge salary, I could go to another continent for big money but I wanted to stay in Europe, I wanted to stay in England. I've always said I wanted to stay in the Premier League so I'm really happy and pleased to be in the Premier League again with a top side who can win trophies.
"My mentality, my passion for the game my forward thinking about the game is that you have to lose nothing. I think it's the opposite, you have most hunger more desire to win trophies now more than before.
"I have a challenge to manage a top side and that I've been waiting for one or two years and why would I say no now?" Quite.