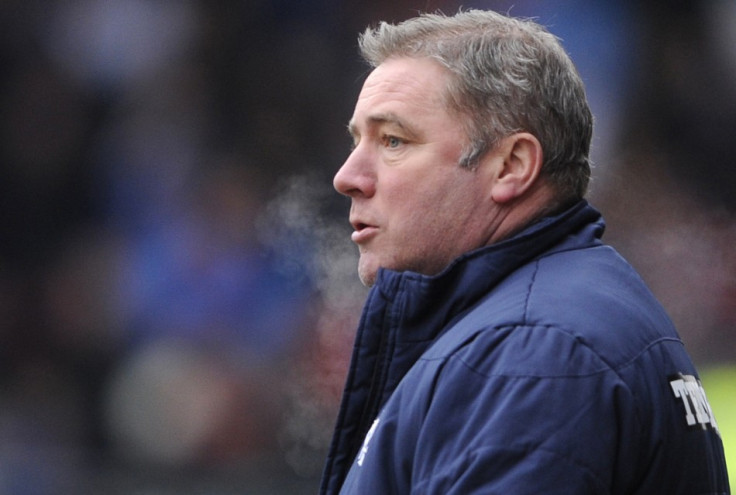 Ally McCoist is planning to fight to take Rangers back to their glory days, but the manager has admitted that the events over the last few days have been very disappointing for the Scottish giants.
Rangers were forced into administration yesterday, and have been docked 10 points, resulting in what looks to be the end of their trophy chase this season. The club have an unpaid tax bill of £9 million, but McCoist believes that they can overcome any tough times if the club bands together and fans have faith.
"That's the aim. That's the thing we want to assure the fans and the players and the workforce of," he told the club's official website.
"We will be doing everything to make sure Rangers comes out the other side far better and far stronger.
"There's no getting away from it. It has been a very disappointing and black day.
"We have 140 years of fantastic history at this football club but the most important thing is that we look to the future and the next 140 years.
"Going into administration obviously wasn't ideal but it's the opinion of many people that it might be the best thing for this football club.
"Everybody at this club wants the club to continue, which it will do that's for sure, and this might just be the best way forward.
"So we have to adjust to what's happened, react to it and take the club forward and we aim to do that."
Furthermore to Rangers' unpaid £9 million in taxes, the side are currently fighting HMRC over taxes that haven't been paid from the previous owners' employee benefit trusts.
The side face Kilmarnock this Saturday, and Rangers are hoping for a big turnout of supporters for the club as they explore possible solutions to their current plight.
McCoist added: "I'm biased but I make no apology for that, I believe we have the best fans in the world and I think that will show in the next few weeks."