SFL Boss Proposes League Overhaul to Allow Rangers in First Division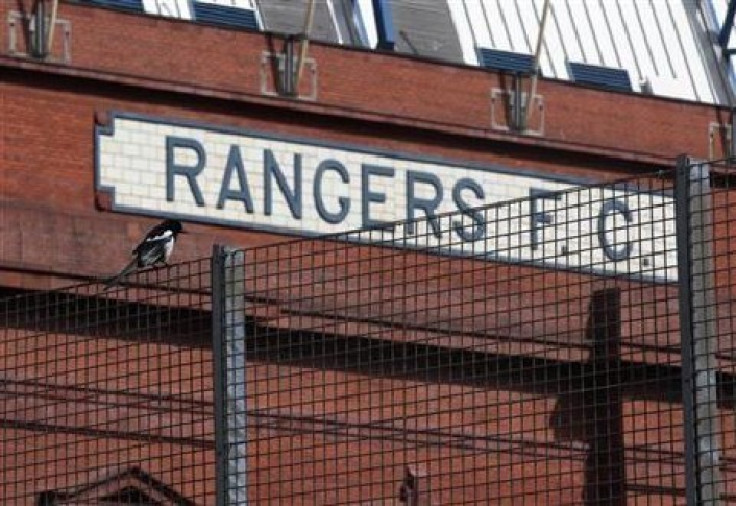 Scottish football's governing body has revealed plans to drastically change the structure of the Scottish Premier League (SPL) which they hope would allow a newco Rangers to play in the first division.
Radical changes include expanding the top division from 12 teams to 16 by 2015, introducing a play-off system in the lower leagues, and giving Scottish Football League (SFL) clubs £1m if they accept the newco Rangers into the first division.
SFL chief executive David Longmuir's proposed shake-up of the leagues would see TV revenue drip down to the lower divisions, with "parachute payments" to ease the blow of relegation also suggested and a change in voting rights.
Charles Green's newco Rangers will discover on Friday which division they will play in next year having already been denied permission to get into the premier league.
Thirty SFL clubs will gather at Hampden Park to vote on whether to allow the club to start next season in the first or third division. It is at this meeting that SFL chief executive David Longmuir will propose the overhaul plans.
Gretna and Livingstone
Many clubs have already indicated their desire to see Ibrox start next season in the third division, despite the disastrous financial implications which SFA chief executive Stewart Regan said would lead to a "slow, lingering death" of the game.
Rangers consigned to the third division would follow similar punishments suffered by Gretna and Livingstone - but would be welcomed by 75 percent of Rangers' fans, according to manager Ally McCoist.
He told Rangers TV: "The vast majority of SPL chairmen have been listening to their supporters, which is great. We had a meeting with our supporters and the vast majority of them - in the region of 75 per cent - have said enough is enough, let's go to SFL 3."
Longmuir has spent a week negotiating with the SFA and the SPL over the reforms.
Longmuir said: "Our duty as clubs and as football people is to ensure our national game has a viable future and fans and clubs are not lost to the game.
"No-one should feel under pressure or threat to make a decision that you feel is not in the best interests of our game. Whatever you decide, your board will support it."
Former first minister Henry McLeish said that letting Rangers play in the first division next season would be a "fit and proper punishment" and would benefit the SFL as a whole.
McLeish said: "This is a wake-up call to Scottish football and what happens with Rangers will have consequences, no matter where they end up. It's about minimising the negatives and maximising the positive benefits.
"SFL chairmen are taking a big decision for the leagues and for Rangers but also for Scottish football. They need to think of the greater good.
Scottish clubs struggling on the margins
"A lot of clubs are in a precarious financial position and there's an instinct, if Rangers were in the third division, it would not be positive for those struggling on the margins.
"Rangers in the first division ticks the boxes of a fit and proper punishment but also keeps the issue of finances to the fore."
The SFL, SPL and Scottish Football Association suggest the planned reforms are vital for the future of Scottish football.
They said: "We are asking clubs to consider a package of reforms which have the potential to rejuvenate Scottish football at senior level and safeguard its future at a time when uncertainty and fear prevail.
"The proposals are based on five principles previously outlined by the Scottish FA as key to streamlining governance, ensuring greater financial distribution and above all, providing better entertainment, enhanced competition and value for money for supporters.
"Upon agreement by the respective boards, the proposals will be placed before the SPL and SFL clubs for approval, to be activated immediately and phased in over a two-year period."
© Copyright IBTimes 2023. All rights reserved.