Rapper Nas and Father Olu Dara Star in Gap Advert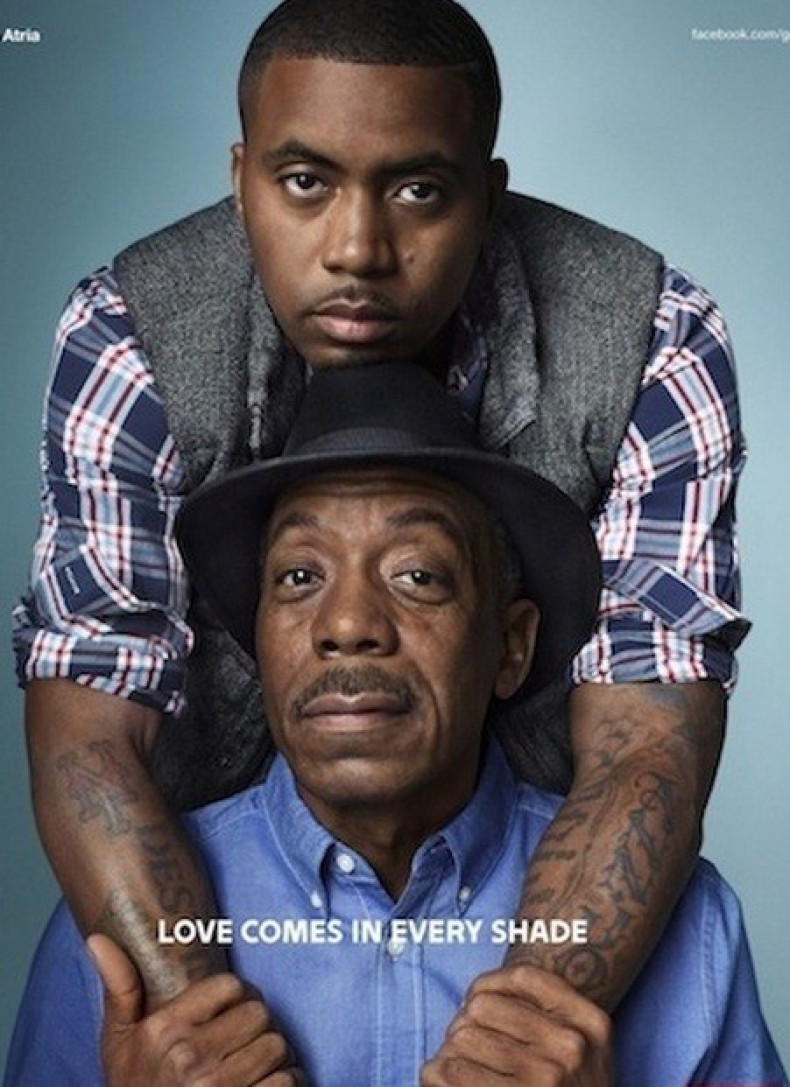 They are famously very close, and now Hip Hop star Nas has starred alongside his father Olu Dara in Gap's latest advert - just in time for Christmas.
The 39-year-old rap legend teamed up with the jazz musician for the brand's Love Comes In Every Shade campaign. The duo's segment is titled Fatherly Love.
Nas, real name Nasir bin Olu Dara Jones, shared a preview snap from the campaign with his fans on Instagram.
In the image, Nas is standing above his father with his chin on his head while Jones holds on to his son's tattooed arms.
They look well-groomed decked out in some of the latest threads from The Gap collection. Nas captioned the picture: "Me & Pops for The Gap. #LifeisGood."
Stars including Michael J. Fox, Jack Huston and the cast of NBC's The New Normal have also taken part in the campaign. Their adverts will focus on Puppy Love, Modern Love and Best Friend Love.
The poster campaign is expected to be displayed in Gap stores across the globe.
Nas is currently on his Life Is Good tour/Black Rage tour, with Lauryn Hill.