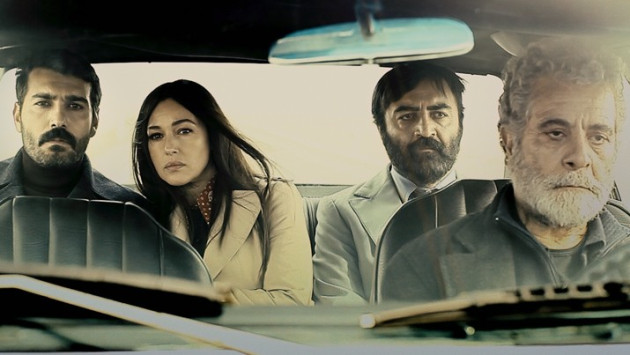 Once a prominent poet, Sahel is reduced a shell of man after 27 years in an Iranian prison.
We see him being washed by prison guards, contemplating in silence the first sun rays he feel in "freedom", and ultimately going on a quest to Turkey to look for his wife.
She has left Iran after being falsely informed that he had died, and who has even mourned his passing at a fake grave.
Rhino Season, which is based on the true story of an Iranian Kurdish poet known by the pseudonym Sadegh Kamangar, begins with this accumulation of dream-like sequences and impressionists shots.
The burned-out face of Sahel, carved like a centuries-old tree is a living oxymoron - so expressive yet so weary. His silent quest is intercut with flashbacks to the 1979 revolution and its aftermath.
Produced in Turkey-Kurdistan, Rhino Season is the first feature film made in exile by prominent Iranian-Kurdish filmmaker Bahman Ghobadi, since he escaped Iran in 2008.
Featuring Monica Bellucci (Sahel's wife Mina), the movie is built around the legendary acting figure of Behrouz Vossoughi (old Sahel). Nicknamed the "Marlon Brando of Iranian cinema" by Ghobadi, Vossoughi was a revered artist in pre-revolution Iran.
After being forced into exile in the frenzied 1979-era, Vossoughi quietly slipped into silence for 35 years and turned down many roles before accepting Ghobadi's protagonist part.
The filmmaker, who left Iran after Iranian intelligence agents threatened him and suggested he "pack his suitcase and leave", did not work on a storyboard but rather tried to make a film that was like "visual poetry", clustering visually-stunning scenes with few dialogues.
One of the few feature films by Iranians that depicts the 1979 Iran's Revolution, Rhino Season explores the traumas, the betrayal and the wounds that followed that historic event.
The plot is interwoven with fragments of Kamangar's poems which are functional to the progress of the story.
Back in 1979, Mina's father is a rich colonel who is being denounced by his own chauffeur Akbar (Yilmaz Erdogan) who used to drive around Sahel and Mina for their love meetings. Akbar is secretly in love with Mina and manages to get her and Sahel imprisoned.
Akin to the Russian revolution in David Lean's epic Doctor Zhivago, the Islamic uprising is shown in the background and recounted through blurry and indirect sequences.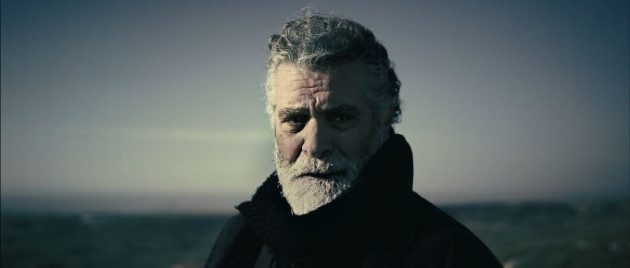 Sahel is convicted and sentenced after a travesty of a trial for writing a "political poem". He has to endure physical abuse and torture and drowning - in a scene reminiscent of French cult film L'Atalante. He is also haunted by the screams of other prisoners being tortured.
Old Sahel's hunt in Istanbul eventually ends on a house on a cliff, where Mina lives. There, Sahel hides his identity and secretly becomes the unofficial chauffeur for Mina's daughter, who is working as a sex worker to raise money for the family.
Later Sahel gets drunk and has sex with Mina's daughter - without acknowledging that she might as well be his daughter.
The possible incest, though unintended, is there to show Sahel and the audience that the past's wounds cannot be easily healed.
"Memory here is not a simple recollection of the past, but also a burden or indeed a wound that remains unhealed," said Kamran Rastegar on Jadaliyya.
The oppressed becomes the oppressor in an involute turn of events with no happy ending is in sight; the quest for a collective meaning, the search for a social understanding of that history will continue also in death.
It is a damning indictment of a revolution that, in 1988-89, summarily executed over 10,000 political prisoners in so-called "prison massacres".
Boghadi called his film a "bridge" between his past Iranian works and Western cinema, with homages to Fellini and Kusturica.
After being forced out of Iran, he moved to Iraq and then Turkey.
"A few times I asked myself: 'What am I doing here? Why am I alive?'" he said at the Kurdish Film Festival for the UK premiere of his feature.
"The film was a way to save my life. I felt I would die if I didn't make a film."