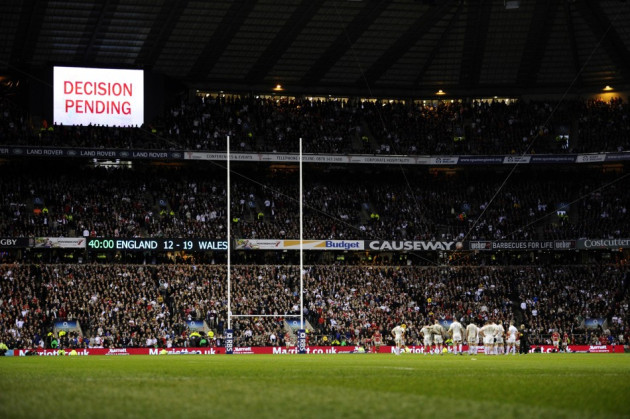 England Rugby chief executive Debbie Jevans has refused to rule out Rugby World Cup 2015 tickets being distributed by means of a ballot system which was controversially used for the London 2012 Olympic Games.
Organisers will unveil the ticket strategy to be used for the tournament in under two years at the end of November ahead of the on sale date in 12 months time.
An estimated three million tickets will be available across the 48 matches being staged at 13 venues in England and Wales and Jevans, London 2012 head of sport, is responsible for overseeing the release.
The London Organising Committee of the Olympic Games (Locog) were heavily criticised last summer for the distribution of tickets after events which had been advertised as sold out saw droves of empty seats leave fans frustrated.
The ballot system came in for particular scrutiny after just 700,000 of the original 1.8m applicants were successful in obtaining tickets during the first-round of sales.
Tickets for the Rugby World Cup will be priced between £7 and £715 and Jevans won't discount a ballot system again being implemented.
"I'm not ruling anything out or in," Jevans told IBTimes UK. "We're going to announce our ticket strategy at the end of November and we'll role all of that out then.
She added lessons have been learned from London 2012: "If you look back at ticketing for 2012 the irony has always been to me that outside England the media over here everyone thought it was an outstanding success.
"You look back at the empty stadia there had been for morning sessions of athletics etc but we had sold all of our tickets. People from abroad couldn't understand why there was a criticism.
"The lessons that we've taken away were actually that make your tickets assessable and that you do have to be brave at your top end price to allow to you to have lesser priced tickets and make them as wide as possible."
Priority tickets for England matches are obtainable through local rugby clubs and it is expected a similar scheme will be rolled out for 2015.
World Cup organizers are under pressure to sell a substantial number of the total tickets available in order to break-even and the varied prices for England matches and games later in the tournament is to take advantage of phenomenal demand.
"I've never been shy in admitting that those targets are tough but they create an opportunity," Jevans added. "We're working through the detailed overlay of the venues at the moment to see how many tickets will exactly be on sale."