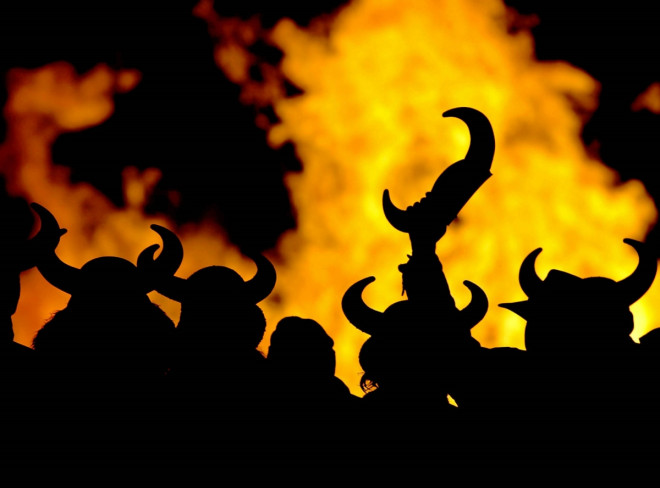 The Shetland Islands are to seek new powers and official recognition of their special status and may use their vast energy reserves as a bargaining chip to win the right to a referendum.
An online petition posted on the Scottish government website demands that the Shetland Islands, neighbouring Orkney and the Western Isles all hold referendums to decide whether to join an independent Scotland, stay with Great Britain or declare independence themselves.
"We believe that it is up to islanders to decide, and that now is the time to do so. Our own group includes supporters of all three options," said Catriona Murray, secretary of Referenda on the Islands.
Only 23,000 people inhabit the archipelago but what they lack in manpower they make up for in natural resources with large reserves of oil and gas beneath the land and the surrounding seas.
An independent Scotland "doesn't have an economy if oil and gas doesn't happen. And that gives Shetland some leverage," said Tavish Scott, Shetland's representative in the Scottish parliament.
French energy company Total is building a natural gas plant on the islands and Baron Lamont of Lerwick told the BBC that "Scottish oil would go out of the window" if the islands left the country.
Closer to Oslo than Edinburgh
In the event of a "yes" vote for independence in the Scottish referendum on 18 September, negotiations will be held with Britain to decide oil and gas-sharing measures. A "no" vote will see Scotland enter negotiations for greater autonomy over its economy and resources.
Islanders wish to have greater autonomy over their natural resources and fisheries, protecting themselves from the potential intervention of an independent Scotland in their affairs.
"Whether decisions are made in Edinburgh or in London, they are still distant from Shetland," said Adam Civico, editor of the Shetland Times newspaper.
The archipelago sees itself as closer to Oslo than to Edinburgh, hosting Viking fire festivals for Hogmanay and Up Helly Aa with hundreds of Shetland Vikings holding flaming torches.
"Shetland is different. We have Viking blood in our veins," said Shetland Islander Keith Lobban, a chief Viking named Jarl by night.
Some 29.2% of Shetland Islanders are direct descendants of Vikings, according to a study by BritainsDNA.