In developing countries such as South Africa, the idea of the transformative nature of sport is more than just a tired old cliché. It is actually becoming an important tool for social development, thanks to charities such as Songo.
The charity, under eponymous community leader Songo Fipaza, is entering two teams of disadvantaged youngsters from a local township in the high-profile Cape Epic Mountain Bike Race this year.
The Cape Epic is a gruelling 700km (435-mile) race in the Western Cape that stretches riders to the limit. Competing in pairs, the teams ascend as high as 15,650 metres.
Described as the "Tour de France of mountain biking" by 1996 Olympic gold medallist Bart Brentjens the competition started in 2004 and is scheduled to take place this year between 17 and 24 March.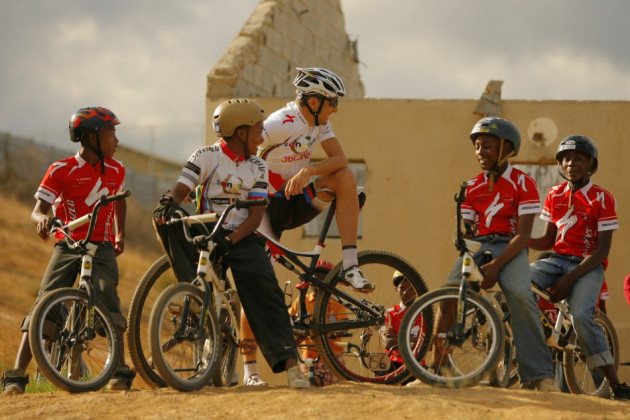 It is not the first time that Fipaza, 37, has been involved. He took part in the competition's opening year as one of the few black competitors.
A member of the charity he was working for at the time, Prochorus Community Development, had told him that the Cape Epic organisers were looking for a "development rider" or member of an "historically disadvantaged community" to participate.
So Fipaza agreed to give it a go - as long as they could find him a bike and pay the R39,000 (£3,000) entry fee. They did.
He was already extremely fit. A few months earlier he had undertaken a 49-day, 5,000km fund- and awareness-raising bike ride with 14 other Prochorus cyclists. The trip had started in Stellenbosch, where he lives in South Africa, and ended up in Swaziland.
But Fizpaza did not have the highly technical skills required to win the Cape Epic and he found it hard going.
The experience did not put him off, however. Over the next few years, he alternated between volunteering to help with the race and training young people from the township in which they all lived - Kayamundi in Stellenbosch - to enter it with him.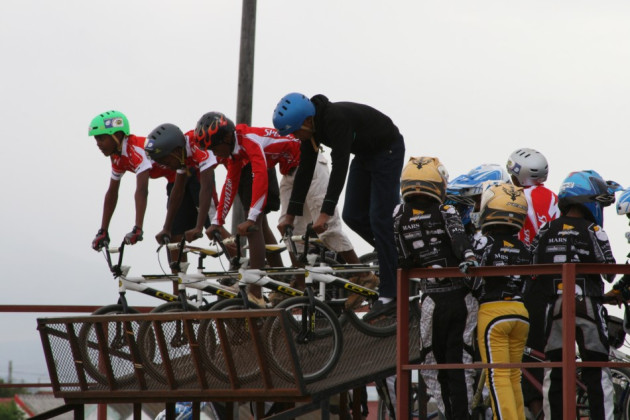 Century-old Kayamundi spreads over 106 hectares and is home to 33,000 people, 55 percent of whom live in "informal settlements" with no access to basic facilities such as electricity or running water.
Like many South African townships, it is plagued by everything from high unemployment (37 percent compared to the national average of 24.9 percent) and HIV/Aids to "Tik", a highly addictive home-made drug that often leads to brain damage and a life of crime for users.
Kids can still change
"I worked for eight years at Prochorus, which does a lot of good work like collect food and work with people with HIV and Aids," says Fipaza. "But they worked mainly with adults and you can't really change them because they're set in their ways. Kids can still change though - you can have an impact on them and point them in the right direction."
Having gained so much from sport himself, Fipaza was keen to pass on the benefits to the younger generation. His aims were to divert vulnerable youngsters from drug use, teach them responsibility and how to achieve their goals - as well as help tackle the growing problem of obesity in the townships caused by poor nutrition.
A keen soccer player before competing as a cross-country runner at provincial level, Fipaza was painfully aware of the problems that malnutrition can cause, not least in an increased number of injuries.
But a chance meeting in 2008 at an Absa Bank fundraising dinner in Stellenbosch with Christoph Sauser, a Swiss world champion mountain bike racer who had been training in the area for a decade, led to a step-change in what Fipaza was able to achieve in his community.
Sauser was keen to find a local cause to support when taking part in that year's Cape Epic while Fipaza was seeking funding in order to set up a BMX facility for the kids in Kayamundi. The two got together and ended up setting up Songo between them.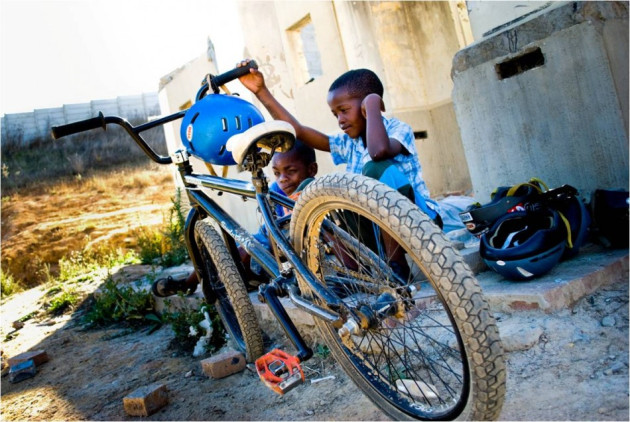 "One day I was walking in the township with Ruth Bird, who helped start the programme and who is a friend of Christoph and mine, and there were a lot of kids calling my name - 'Songo, Songo,'" he said.
"Ruth asked: 'What does your name mean?' and I said 'It means flavour in Xhosa'. She said: 'That's perfect. Let's call the programme that.' And so we did."
Since then, Songo (www.songo.info.com), which employs six staff, has bought 60 BMX bikes and set up a practice racetrack. It has also acquired five mountain bikes and 10 road bikes as well as creating suitable training areas for both cyclists and runners.
Changing people's lives
Funded mainly by individual donations but also by corporate sponsorship, the charity has welcomed 200 youngsters through its doors since inception, with an average of 80 using its facilities each week.
"It's changed people's lives - the kids have flown to places like Jo'burg, Durban and even Europe to compete and it's inspired more of them to get involved," Fipaza says. "We've just got 12 who've signed up for local trials in Cape Town to see if they can make the duathlon team and take part in the Canadian championship."
Over the last three years, Songo has also entered teams into the Cape Epic.
In 2012, the Exxara MTB Development Academy sponsored both Songo teams. The academy was set up by the mining group during the previous year in order to assist development riders take part in the Cape Epic.
Money always helps, of course, but the keys to success are more to do with focus and commitment, Fipaza believes.
Although coming from a deprived background at a time when school fees were not paid by the state for those unable to afford them, his desire to become a doctor led to his family working hard to fund his education.
His grades were not good enough to realise that particular dream but he nonetheless matriculated and subsequently undertook a course in tourism at the Cape Technikon.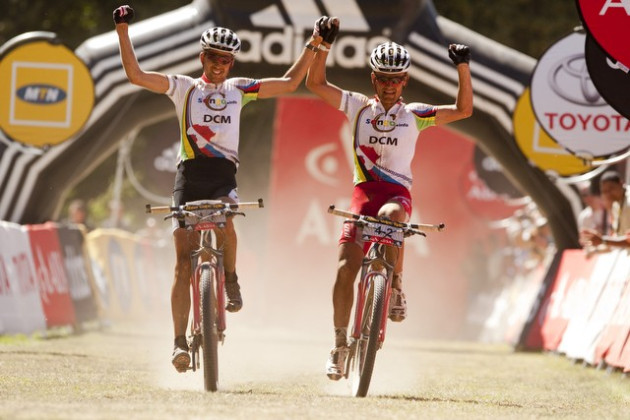 After three years in the tourism industry, his desire to do something more drove him on - and continues to do so.
The next phase in Songo's plans will be to open a club house to provide children with a study area, computer room, educational support in vocational skills and an indoor area for sports training in the winter.
Another important item on the agenda is to build a swimming pool for deprived youngsters. Longer-term, the goal is to extend the charity's operations into South Africa's impoverished rural areas.
"I foresee that we'll have a big problem in future with more and more people flocking from the countryside to the towns," he says. "It'll be a big issue due to the lack of land in towns and so we want to bring our social development programme to rural areas to try and make a difference there too."