As a country typically associated with its ban on women driving, uber-strict version of Islam and its fearsome religious police, Saudi Arabia is rarely a country associated with laughs.
But the kingdom's stand-up comedy scene is burgeoning, buoyed by the freedom provided to millions of young people by the internet and websites such as YouTube and Twitter, which have surged in a country where 67% of the population is under 30.
Fahad Albutairi, 30, is arguably one of Saudi Arabia's most famous comedians and was the first to appear live in the country at a public show in 2009 in Riyadh.
He has over 1.7 million Twitter followers and was recently listed as one of the most powerful Saudis under 40 by Dubai-based magazine Arabian Business.

The bulk of Fahad's fans have come via YouTube which, the Financial Times reported recently, Saudis watch obsessively.
As of March 2014, 90 million videos were viewed daily in the kingdom and as of June 2014 Saudi Arabia had more than 2.4m Twitter users, the highest penetration in the world.
Young Saudis are using Twitter, Facebook and YouTube as platforms to discuss taboo topics and establish serious debate over everything from government decisions to women's rights, state corruption to the minimum wage.
Fahad discovered his talent while studying at the University of Texas, in Austin, where he began performing stand-up comedy shows at open-mike nights. He had his first show in the Middle East in Bahrain in 2008 and has since shared the stage with American comedians Gabriel Iglesias and Dean Edwards.
Speaking to IBTimes UK from his home in Riyadh, he admits that his foray into comedy once moving back to Saudi Arabia was simple – he was bored.
Fahad teamed up with a local director Ali Alkalthmi, who he had met at a show in Riyadh, and the two men started a YouTube show named 'La Yekthar' which, in Saudi Arabic slang, means: 'Put a lid on it'.
They later set up a production company Telfaz11, which started with four people and has gradually expanded to involve over 30 people, operating in Riyadh and Jeddah, and producing a range of YouTube shows.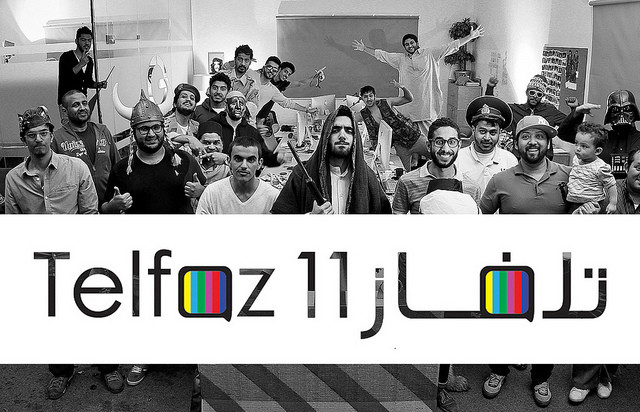 Fahad said that he was inspired by US comedians such as Philip Defranco and Ray William Johnson but admitted that at the start it was difficult to push the brash, American-style of stand-up on a more conservative Saudi audience.
La Yekthar has a distinctly political and social output and while lots of Saudis appreciate Fahad and other comedians' candour in broaching contentious topics, others do not. Even now, he said, such concerns are "a daily challenge".
"Some people appreciate the bravery to touch on sensitive issues, but others are angry, as I might be presenting something which runs against their views," he said.
Some of the most contentious topics Fahad addresses, however, have been tourism and education in Saudi Arabia rather than the obvious social issues relating to sex or religion. He said that many of his YouTube shows have led to huge Twitter debates.
As for those who might not like what he does, they simply don't watch it.
"The trend that has started to emerge amongst Saudis is that majority of viewers are being selective to what to watch in YouTube. That means that those watching the show have chosen to watch it," he said.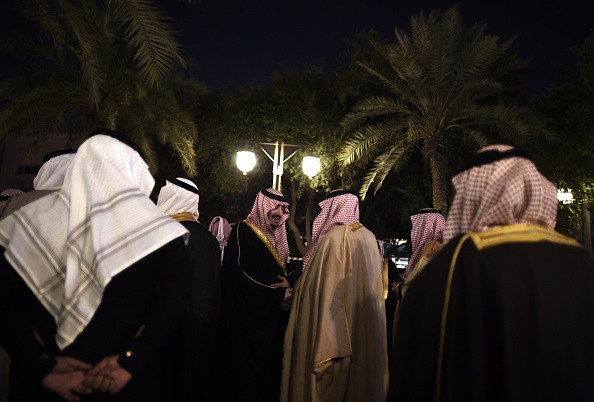 Fahad, alongside other Saudi comedians, have certainly raised the roof of freedom across different channels of Saudi media, and as they publish online they are not subject to government pressure or censorship.
Given that, he has to rely on his knowledge of his own country when deciding what he can say and what we can't.
"The show sketches do not get filtered out by any governmental bodies, nevertheless, we often get them checked by friends and people we trust. We are all Saudis, and we understand the society we live in, and we know what is right what is wrong," he said.
As for the future, Fahad believes that it is bright for both his own work and other Saudi comedians – not least because of a growing number of them online. He feels that this will encourage better jokes and better content in the years ahead.
As will the Saudi youth, who have used social media to draw in ideas from young people across the world.
"Young people form the majority of Saudi citizens and the younger generation is changing from being just ordinary consumers, to be makers and contributors, which consequently give them more power in the society," he said.