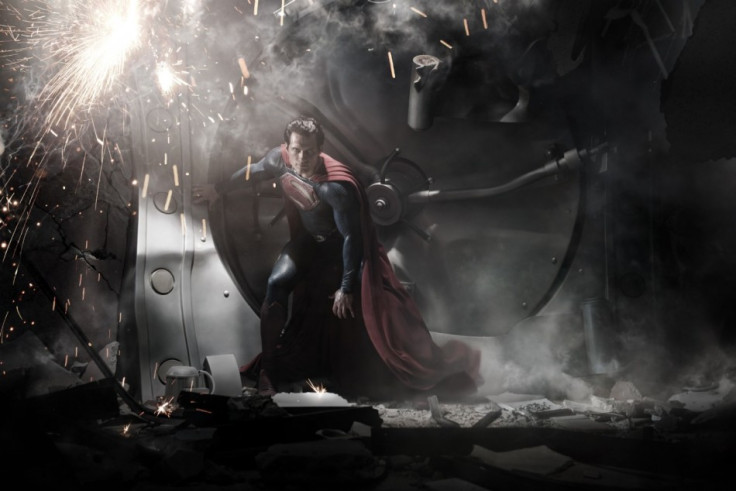 Warner Bros. Pictures and Legendary Pictures released the above photo of Henry Cavill, the star of Zack Snyder's 'Man of Steel' on Thursday.
The movie stars Amy Adam as Daily Planet journalist Lois Lane and Laurence Fishburne as her boss Perry White.
The latest movie, out in 2013, will see Superman fight against Kryptonian villains General Zod played by Michael Shannon,and Faora.
Diane Lane and Kevin Costner have been cased as Clark Kent's adoptive parents.
The British actor is instantly recognizable in red, white, and yellow, big S on his chest and cape ready to fly.
In keeping with the grimmer tone the "Dark Knight" took with Batman, the costume's bright colors are toned down and look a little more menacing said Today.
Cavill himself told Total Film he loved wearing the costume. "It's extremely cool. There's no other feeling like it. They just put it on, I turned around and look in the mirror and you can't really play it cool - you sort of guffaw and laugh. I thought 'OK, holy hell, this is real, it's not a joke anymore. This is it...you're doing it, you're right in the middle of it.'"
Although production hasn't yet begun on the Zack Snyder superhero flick, Cavill told Total Film he's also eating 5000 calories a day to bulk up for the muscle-bound role.
The movie is due out June 14, 2013.