Aida Hadzialic, 29, expressed remorse for her actions after being caught drink driving as she announced her intention to step down from her post as Sweden's Minister for Secondary Schools. At a press conference on Saturday, she said she would formally resign on Monday.
Hadzialic was stopped at random by police on Thursday evening and was found to have a blood alcohol content of 0.2 grams per litre. At Saturday's press conference, Hadzialic explained that she had been at a concert in Copenhagen and had two glasses of wine before setting off to drive to Malmö four hours later. Apparently she believed the alcohol would have left her system in that time.
She is quoted by Swedish tabloid, Aftonbladet, as saying: "After the concert, I chose to take the car home to Malmö, of course, in the belief that I was not affected. There and then I committed my life's biggest mistake."
The Social-Democrat minister added: "I choose to do this [quit] because I believe what I have done is that serious."
Sweden's Prime Minister Stefan Lofven said in a statement he agreed with Hadzialic's "assessment of the seriousness of the situation", but added it that she was a good person who had done a bad thing. Lofven said he was sorry to lose his colleague and praised her "excellent" work, while in office.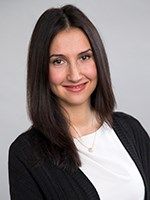 The Express report Lofven said: "She has embarked on an initiative that gives 50,000 adults a chance to retrain for a new profession, further training or from unemployment to a job. She has introduced the right to adult education and strengthening vocational education to meet the labour market's future skills needs."
Sweden, which has a lower total per capita alcohol consumption level in comparison to the UK, also has a lower drink driving limit than the UK's 0.8 grams per litre. Hadzialic will likely face a fine and a driving ban, but could face a prison sentence. The public prosecutions press office said a decision on the likely punishment would be taken in the next week.
Hadzialic was elected in 2014 aged just 27 to become Sweden's youngest-ever and first Muslim minister. Orginaly from Bosnia-Herzegovina, Hadzialic's family moved to Sweden when she was five to escape the civil war, in which Serbians waged an ethnic cleansing campaign against Bosnian Muslims.