T.I. Instagram Rant on Ferguson: 'America has Created a Monster'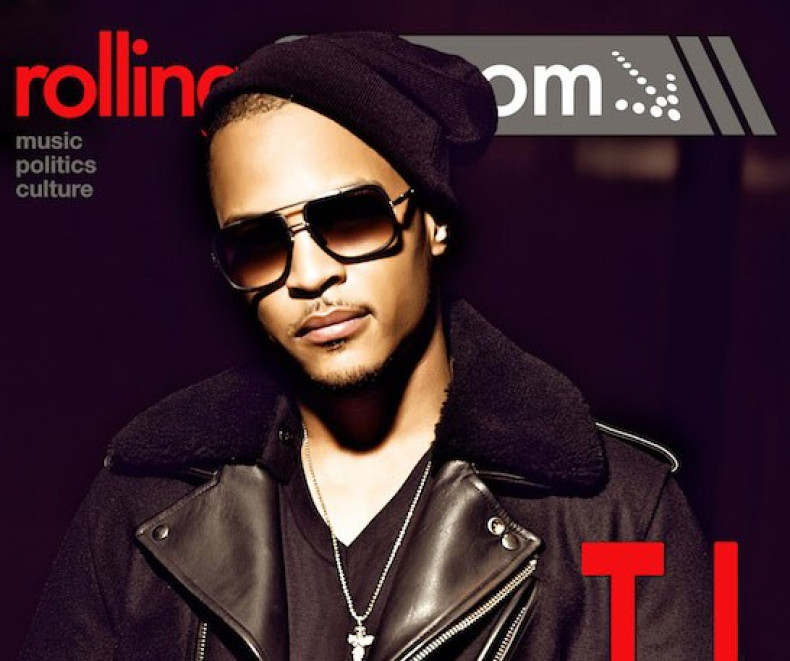 American rapper, T.I. has spoken out again after saying protesters were too quick to react to the unarmed shooting death of 18-year-old Micheal Brown in Ferguson, Missouri.
The Grammy award-winning rapper, real name Clifford Joseph Harris, Jr., has released a lengthy rant on social media about black people being percieved as "monsters" based on years of oppression and racism in America.
The 33-year-old Atlanta star used the now iconic image of Twitter user @EyeFloodPanties (SMH) throwing tear gas back at police while wearing an American flag shirt to emphasise his point.
In the powerful post, the rapper-turned-entrepreneur addresses America's poor treatment of its black citizens.
"Look at us....America has created a monster. The result of ignoring & mishandling an already fragile spirited, recently enslaved, presently oppressed race/generation of people. Look at us. We're the monster that now refuses to be dismissed, overlooked & ignored."
He also went on to discuss inequalities in the education system and the impact a lack of opportunities has had within African American communities.
" For years we've been crying out for the nation to address the substandard education systems & disparaging treatment of our citizens in communities across America. Our people have had an increasing lack of opportunities for generations. There have been homes broken, lives shattered, and futures lost on your watch....unanswered. Look at us. How long can u expect a nation/race/generation of people to be blatantly disrespected?
However, the Idenity Thief actor also made it clear that he was firmly against the violent reactions seen in the riots, but explained that the refusal of authorities to address the issues or make an effort to improve the treatment of African Americans has made it a crisis waiting to happen.
"Although I DO NOT support the negative responses & actions of my people in light of dis tragedy....I WILL NOT condone your lack of effort to show any urgency to improve the treatment of our people."
The Family Hustle star also uploaded another photo of a young man looting a shop in Ferguson and adressed the rioters directly, saying:
"One question to MY PEOPLE: What are we changing...Really? Look at us. Destroying our own community, but continuing to spend money in theirs. Refusing education... re-volving in the same cycle of ignorance instead of e-volving out of it".
Hip-Hop star Nelly, has also recently waded in on the protests urging an end to the violence and chaos caused by the rioters.
The St Louis Native took to the conflicted area armed with a #MichealBrown T-shirt and a megaphone to appeal to local residents and convince them that violence isn't the way to resolve the tragedy.
"We've got to understand that we have options and stop choosing the reaction option cause at the end of the day we gonna pay - our brothers are gonna be the ones in jail," he said.
He was been attacked on social media over recent weeks for being out of touch with the black American community for calling for calm in Ferguson.
However, speaking to TMZ on Saturday, he said: "I understand the frustration, but we have to strategize[sic] before we overreact.
"We don't get no do-over on s**t like this, so we have to do it right the first time.
"Ain't nothing happen no different that hasn't been happening... At the end of the day, we should have waited to strategize first and take all the right steps to organize."
Other famous names who have spoken out about the protest publicly, include singer/song writer John Legend, DJ Moby and actress Shonda Williams.