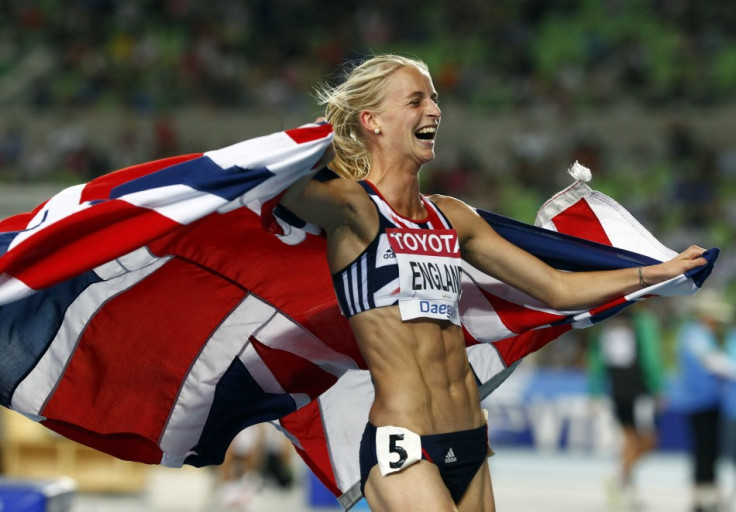 As team GB prepare for possibly their most important and significant Olympic Games that the current group will see in their lifetime, three members are finding inspiration wherever possible to gain a mental and physical edge over the toughest of competitors.
Badminton star Chris Adcock, who is aiming to qualify for the mixed and men's doubles in the London 2012 Olympics, is hoping to prove to himself that the choices he's made will be vindicated with not only qualification, but a medal on both occasions.
The 22 year old has partnered up with Scot Imogen Bankier for the mixed event, with whom he won silver in the World Championships last year. For the men's event, he will play alongside Andrew Ellis, and the two will be looking to repeat their feat at the French Open last year, where they defeated Olympic champions Hendra Setiawan and Markis Kido.
And the footballer turned professional badminton player says that he is hoping to win gold this year for more reasons than the usual hunt for glory; Adcock is also hoping to prove to himself that he made the right decision taking up the sport in the first place.
"I love my football and I was one of the best growing up in my age and region but there were people who were better in other areas and age groups," he told Sky Sports.
"But in badminton I became European champion at under-15 when I was 13 and national champion at under-11 when I was nine or eight so it was clear which I was better in. And that's what I made my decision on.
"If I can get to the Olympics then my decision will be even more vindicated - but even so, I'll never look back and regret it.
"Some people will mention the money in football and that's fine but I'd rather achieve what I want to achieve rather than just earning a lot of money."
Meanwhile, 1500 metre silver medallist Hannah England is getting in touch with a tougher persona to ensure she competes hard in her event come July, with the 24 year old revealing she's seen a sports psychologist to give her an extra edge over her rivals.
"The biggest thing the sports psychologist has done is convince me it is OK to be aggressive," she told the Telegraph. "That's not my personality but she showed me it is OK to be aggressive, ambitious and determined.
"She's also very good at making me say what I am scared of. I get scared of under-performing, not being at my peak, but when you write it down and see it on paper, you think well that's an absolutely ridiculous thing to be nervous about."
Bradley Wiggins certainly knows a thing or two about using mental strength to gain an edge over your opponents. The cyclist will need as much motivation as possible to get through a particularly competitive year, with the 31 year old planning on participating in both the arduous Tour de France and the Olympics within two months.
And with high hopes for both competitions, after suffering an injury setback in last year's Tour de France, Wiggins is more determined than ever to reach his goals this year.
"Last year proved that I've become much more of a complete rider," Wiggins told the Guardian.
"I'm not just a time triallist any more. I've become more of a climber now - who still keeps that time trial as strong as ever. It gives me such self-belief. I feel a different athlete.
"I feel a different person in a lot of ways. I feel much more professional and dedicated to my trade than I used to be.
"I appreciate this ability I've got - and don't take it for granted any more. That fits every aspect of my life now."
Wiggins will participate in the road race event, alongside Mark Cavendish, who he helped win the silver medal with in the World Championships last September.