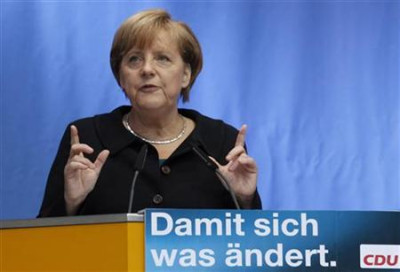 This is a compilation of the top 10 most powerful women in the world according to Forbes. A spokesperson for Forbes said that the impact of these women in the world and their power was determined not only through money and might, but also through reach and influence.
"Our list reflects the diverse and dynamic paths to power for women today, whether leading a nation or setting the agenda on critical issues of our time," said Moira Forbes, president & publisher of ForbesWoman, said in a statement. "Across their multiple spheres of influence, these women have achieved power through connectivity, the ability to build a community around the organizations they oversee, the countries they lead, the causes they champion and their personal brands," Forbes added.
German Chancellor Angela Merkel topped the list which is dominated by politicians, businesswomen and leaders in media and entertainment. U.S. Secretary of State Hillary Clinton, was second, followed by Brazilian President Dilma Rousseff.
Start the slideshow to view the top 10 most powerful ladies.