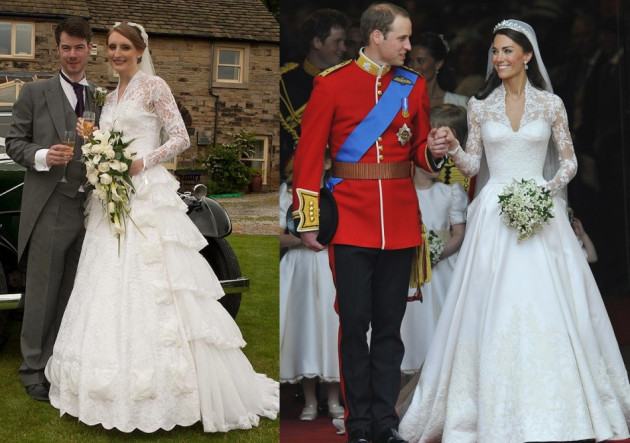 New bride Sarah Clark has kept up a family tradition and got married in her grandmother's wedding dress - just as her mother did 28 years ago.
The stunning lace dress, similar to the beautiful Alexander McQueen gown Kate Middleton wore to marry Prince William, first made its debut in 1959 when 25-year-old Sarah Clark's granny, Dorothy Sampson, now 74, wore it to marry her husband Peter.
It was brought out of the loft and dusted off for its second outing, Dorothy's daughter Catherine's nuptials with Anthony in 1984.
And Sarah could not resist keeping it in the family when she wore it to marry Jonathan Humphreys, 25.
Sarah said she was over the moon when the Viennese bow-fronted gown, which was brought for £30 in 1959, fit her perfectly.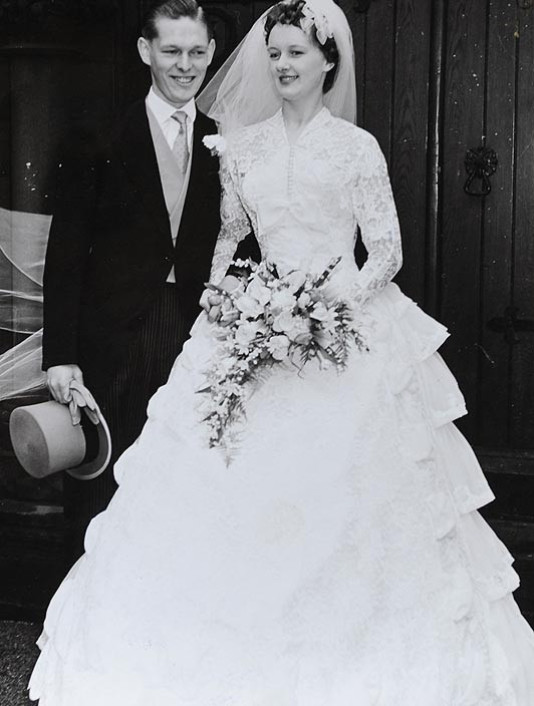 The PA told the Daily Mail: "Not many people can say they have their wedding dress from 1959. I was a bit dubious as to whether it would still be a dress and hadn't disintegrated.
"There's a bit of blue confetti that got stuck and has been there since mum and dad got married - I consider it my lucky charm."
Thanks to the Duchess of Cambridge bringing lace back into fashion, Sarah did not have to be concerned about wearing a dress from the 1950s for her 2012 wedding.
Despite all three brides wearing the same dress, she reveals that each were able to put their own personal stamp on it.
"We've all worn the dress differently - with the collar up or down and with or without a necklace. We've all put our own spin on it.
"It's looked different on everyone who's put it on. Mum and granny both had the veil towards the top of their heads, but I'm wearing it to the back. It's a bit more modern."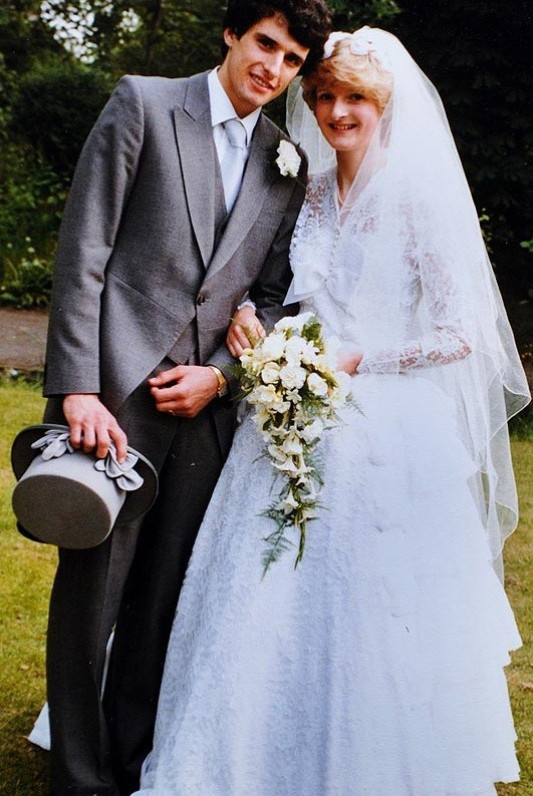 Sarah also honoured another family tradition by marrying restaurant manager Jonathan on the same date her parents and grandparents had exchanged vows.
On her wedding day her grandparents celebrated their 53rd anniversary while her parents marked 28 years of marriage.
She now hopes that the lucky dress will bring her a long and happy marriage like her grandmother and mother have enjoyed.