Arsenal Legend Claims Bould And Wenger May Clash
Tony Adams says Steve Bould may find his first season as Arsenal's assistant manager tough
Former Arsenal captain Tony Adams believes that Steve Bould will find things difficult at the club as he concentrates on improving the squad's defensive line-up, arguing that this could clash with Arsene Wenger's offensive tactics.
Bould has had nothing but praise since he was promoted with the Gunners to replace the outgoing Pat Rice over the summer.
His defensive past for Arsenal has made him an expert in the field, and players and pundits alike have been full of praise for the legend as he works hard to right the wrongs that plagued the side last season.
But Adams, who captained Arsenal while playing for the north London club between 1982-2002, says it will be a tough first season for the assistant manager at the first signs of trouble.
"It's a blessing and a curse for Steve Bould I think, people are going to say what a fantastic defence because he played defence, and if a goal goes in they're going to be turning around and saying 'Steve, you've done a really bad job,'" he told BBC.
"I think all that's rubbish to be honest. My experience of Arsene Wenger is that he's very offensive, and it's going to be very difficult for Steve I think, and they're just going to have to see how it goes."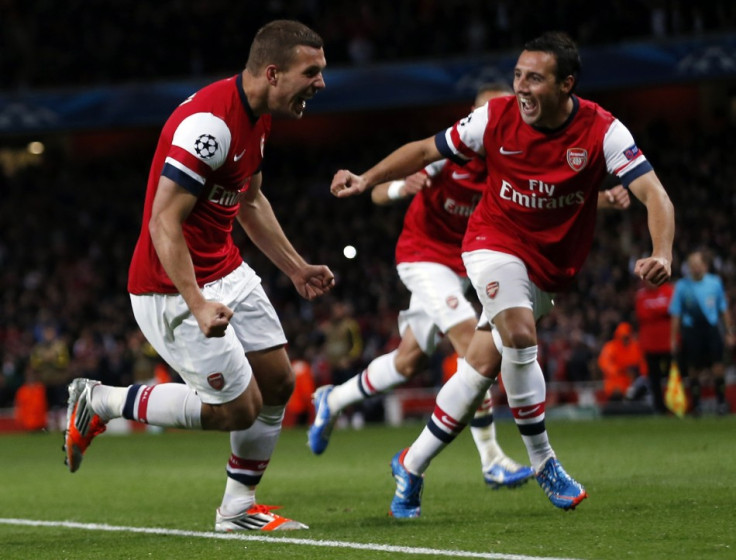 Adams also argued that selling Robin van Persie was a mistake, with many good years left in the Arsenal star as he was snapped up by Manchester United in the summer transfer window.
"I thought Robin was a mistake," he explained. "I think Robin could have played for four or five more years and I wouldn't have made that decision. Because I do believe that if you want to win trophies you need good players and you need best players.
"My heart says I hope they do win, and I wish them well and I hope they do go on and win everything, but realistically I think they'll fall short again."
Arsenal are currently eighth in the Premier League table, having collected nine points from six matches. The Gunners have gotten off to a solid start for the season, with their new signings looking promising as they hope to end their now seven season-long trophyless run.
© Copyright IBTimes 2023. All rights reserved.