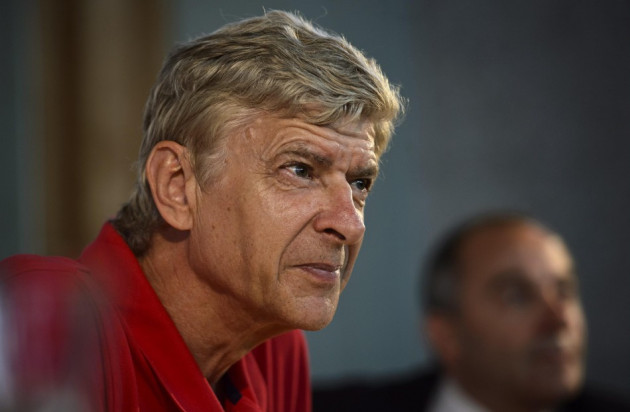 Arsene Wenger believes that Tottenham have taken a big risk in signing so many players in the transfer window by insisting that it will be difficult for so many new faces to intergrate themselves into the side.
Spurs have brought in six players so far this summer and Christian Eriksen is currently very close to confirming a switch to the north London side after having a medical yesterday.
Meanwhile, Arsenal are yet to spend any money on transfers in the current window, with Wenger purchasing two players on frees transfers and failing to land a big name.
But the Frenchman insisted that the signings at Tottenham have no guarantees of performing as their reputations would suggest, arguing that having a side who know how to play together is more important in the race for Champions League qualification.
"It has a negative impact when you lose your best players, always," Wenger told reporters. "Because you are perceived by your fans as having a lack of ambition. The rest of the squad loses strength in their team. We have gone through that process consistently and it always demands a mental adjustment to keep your ambition alive. It's very difficult."
He continued: "There is a technical risk when you buy more than three players. You unbalance the stability of your squad a little bit.
"It's always difficult when you bring so many players in to predict how well they will do. You have to integrate more, your squad is always a balance, and there's a bit more risk.
"It can work as well. It can click fantastically well. But there is a little risk in the stability of the squad and the technical consistency."
Arsenal fans have been particularly critical of Wenger's transfer policy, in which the manager has continually refused to spend the money that Ivan Gazidis confirmed would be handed to him at the start of the summer.
Tottenham meanwhile have been much busier, though this might be because they are trying to offset the loss of Gareth Bale.
With a cash injection of nearly €100m coming into Spurs' pockets over the sale of the winger, Wenger had his own opinion on whether the star is worth the money going to his most bitter rivals.
"They [Real] are very generous," he said. "I don't think that prices are linked with the quality of the players at all. This summer especially. The prices today are just linked with the financial power and the desire of the buyer.
"It's impossible to assess a market and say that this is the normal price for this player because that is his quality. That has gone. There are very, very, very few players who economically justify or it make sense to pay over £50 million."