The Tottenham Modric will-he-or-won't-he-go saga is getting rather tiresome for Daniel Levy, Spurs fans, and the many pundits out there who stupidly believed the playmaker had recommitted when he kissed his badge at the beginning of last season.
For Andre Villas-Boas, it must be a groundhog day-style nightmare of epic proportions, with the Portuguese tactician set to lose Modric for the second time in 12 months, from the point of view of both the failed destination and the failed home club.
While last season, many trumpeted Levy's resolve in keeping Modric amongst a £40 million bid from Chelsea, now that decision could backfire, as the playmaker wants to leave so badly that he didn't bother to report to training and was fined as a result.
What changed Modric's mind from the man who committed to Spurs for six years in 2010?
He insisted at the time of signing the long term deal that after Tottenham had given him his chance in the Premier League, he would repay the favour and saw them as an ambitious club which could offer everything he needed in a footballing career.
"Last season's top-four finish was an indication of where we are as a club and I feel I can continue to improve and go on to achieve everything I want to at Spurs," he said at the time.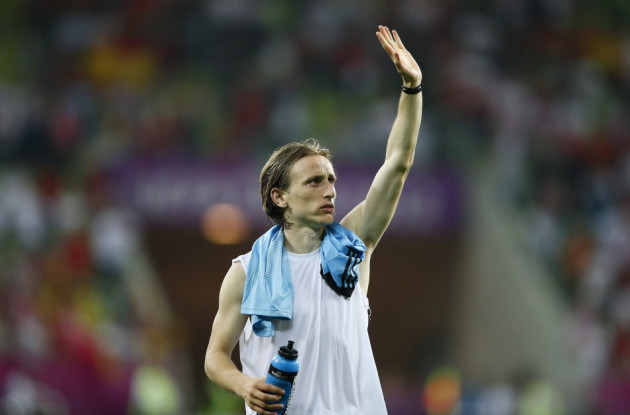 Just 12 months later, as Tottenham finished fifth, he changed his mind.
After the 2011 summer came to an end, beyond the failed Chelsea bids and the transfer requests, a footballer could surely be forgiven for making a mistake once. As the Blues looked certain to miss out on a top four spot over Christmas, and Spurs were pulling away from Arsenal and challenging the Manchester clubs for the title, Modric must have been glad he was forced into staying put.
But what a difference a few months can make; while Tottenham should be in the Champions League this season, Chelsea's somewhat lucky (Messi missed a penalty, I challenge anyone to argue that luck had nothing to do with it) Champions League final win took Spurs from adulation over a top four finish back down to a Europa League-ish reality that was far from Euphoric.
And with that, Modric wants to leave again. For someone who was willing to sign a six year deal, Andre Villas-Boas was right to comment that he must be getting some very bad advice over how to act off the football pitch.
After all that Modric has put the club through over the past 12 months, Levy would surely be best to offload the star for less than £40 million if need be, and make way for a player who wants to be a part of the Tottenham line-up. A player who is aware that success for a side once banished to the equivelent of purgatory in the Premier League season after season doesn't always come as easily as their own natural talent. And a player who when signing a contract, understands exactly how long six years might be, and that there are bound to be some ups and downs in that period.