Clint Dempsey has admitted that he wanted to score more goals for Tottenham in his first season with the club but insisted that overall he was pleased with his performances and now hopes he can bring more in the next campaign.
For Spurs, an over-reliance on Gareth Bale's goals was exposed towards the end of the season, as the side blew a seven point lead to Arsenal to allow the Gunners to eventually steal their Champions League spot.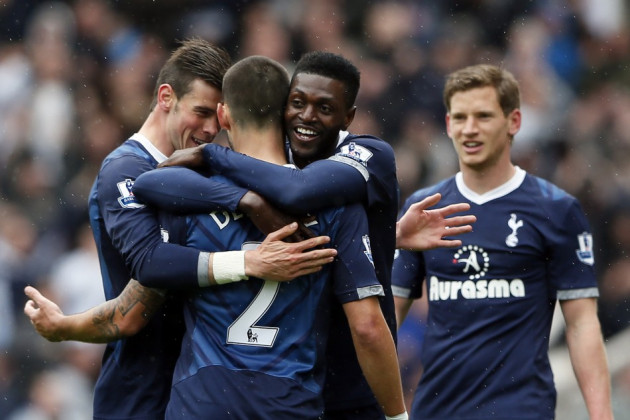 Dempsey was widely praised for his performances towards the end of the season as he began to find the back of the net with some crucial goals but the USA international says he has a lot to work on for next season.
"It's been a good season," he told the Tottenham website. "I would have liked to have got a full season with the team, would have liked to have chipped in with more goals but having 12 goals and eight or nine assists in all competitions is a good return, my second or third best season since I came to Europe, so I'm happy enough with that.
"To play an important role in the games at the end of the season, helping with goals and assists to keep the goal alive, that's been great. It's been a good year. I wish I had had a pre-season but I'm happy to have played a part."
Dempsey admitted that he had been hoping to recreate the success of the season before at Fulham, where he scored 23 goals in 45 appearances.
He explained: "Any time you can score big goals, goals against big teams and goals in important games it always feels good because that's when you need them the most. To have been able to chip in with a few has been great.
"Perhaps I am critical of myself because of the success I had last season and the numbers I put up. That's the last thing I could go off. I wish I could have chipped in with more."