Barcelona president Sandro Rosell has claimed that he would never have allowed his club to pay €100m for Gareth Bale. The comments come days after new manager Tata Martino had blasted the deal, stating that "it is a lack of respect for the world we live in." The president was more judicious in his comments but insisted that Martino had no intentions to malign Madrid.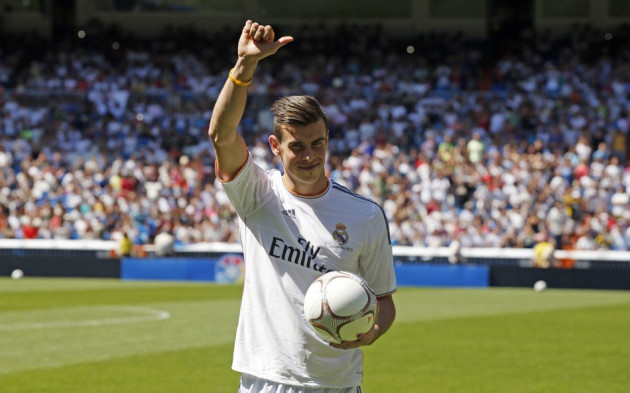 "I wouldn't have paid €100 million [for Bale]. Barcelona cannot allow for that. If we pay €100m, people would go crazy. Madrid is a private institution and if their socios allow it, then I have nothing to say. We need to tell Tata that he can't always say what he thinks, but he was speaking from the heart," Rosell told TV3.
The President was however quick to praise Madrid on their decision to allow Kaka to return to AC Milan on a free transfer which will put less pressure on the wage bill and likened the deal to the transfer of David Villa to Atletico Madrid who had fallen out of favour following the transfer of Neymar to Nou Camp.
"Madrid selling Kaka to Milan for nothing was a good move. That's one huge salary off the books at least. Just like selling Villa was a good move for us," he added.
Meanwhile, Rosell revealed that former manager Tito Vilanova is doing well in his bid to fend off cancer and come out stronger on the other side of his treatment. The 44-year-old had to give over the reins at Barcelona before the start of this season as he was unfit to carry on any longer and was duly replaced by Martino.
"I had dinner with him the other day and he looked well. He's fighting, he's putting all his energy into it and I hope he comes out alright on the other side," he concluded.
Rosell has been backed by Real Madrid's sporting director Zinedine Zidane who insisted that paying as much for a player in the current economic climate is incomprehensible.
"Ten years ago, they bought me for 75 million euros and I said I wasn't worth it. Today, I tend to say a player is not worth that. Two clubs agree on a price and no-one is forcing the other to do anything. That's football. Unfortunately, it's incomprehensible with what's happening today to pay so much," Zidane said.