It's that turning point in a footballer's career, when the world is at their ever-expensive feet and clubs are fighting tooth and nail for their signature. There are so many things to consider; from the playing time on offer, to the ambition of the club, to that little extra carrot of millions of dollars in your bank account.
Transfers can be a funny and complicated game, and while we watch a footballer like Radamel Falcao choose Ligue 1 newcomers Monaco over the likes of Chelsea and Juventus, fans are left wondering what the hell they are thinking making the move to an 'lesser' club over ready made trophy winners, no matter the money on offer.
The following footballers certainly learnt a big lesson when it came to choosing money over trophies this season as they came running back with their tales between their legs (or at least in the case of one, resulted in a rather embarrasing newspaper poll). And after their transfer choices backfired, IBTimes UK takes a look at the outcome for some of the world's once biggest and best names.
Didier Drogba
Drogba and his agent were often at loggerheads as the striker considered his future beyond Chelsea's Champions League victory. To stay and keep showing up £50 million lost-lamb lookalike Fernando Torres in front of goal? Or to take the massive pay packet and go elsewhere? Even the Ivory Coast international himself had trouble justifying exactly why he thought that Shanghai Shenhua was going to represent a big challenge for him; though he did indeed turn out to be correct in that it presented a challenge.
Shareholding disputes meant he wasn't handed the huge paypacket he was promised, and with that he left under some pretty acrimonious circumstances within six months, with the club still threatening to take the situation to FIFA while they fight their own accusations of match-fixing. Now at Galatasaray, Drogba has enjoyed Champions League football once again, and many challenges that are in fact quite similar to those which Chelsea were aiming for. The striker's love affair with Chinese football turned out to be the one night stand that Shanghai shareholder Zhu Jun denied it would be.
Hulk
Possibly the best transfer story of the season, Hulk had numerous clubs banging down his door at Porto last summer, with the star helping the side secure both the Portuguese league title and the Europa League under Andre Villas-Boas. The powerful forward's eventual choice of his next destination was one that if it had been a transfer rumour, no one would have believed. Zenit St Petersburg offered some insane wages that not only annoyed the players in the club, but also the fans, so it was perhaps surprising when he snapped up the salary on offer. Since then he has fallen out with the manager at the club and suffered from racist abuse from the supporters. His response? To try and re-enter the transfer market in January without checking FIFA regulations.
"I don't know if my destination will be Italy, anything can happen," he said. But he was wrong. Anything can happen in transfers so long as a player doesn't play for more than two teams in a season, and because Hulk had played for Porto before signing for Zenit, he was now consigned to the bench until the summer, where his value has significantly dropped.
Chris Samba
Chris Samba was a very strange case, and one which will certainly make you want to seriously face plant for numerous reasons. He wanted a move, then he wanted to stay, but in February 2011 the Blackburn captain signed a new deal with his club. A year later, he wanted a move again, and despite Blackburn refusing to let him go, he took off for Russia anyway.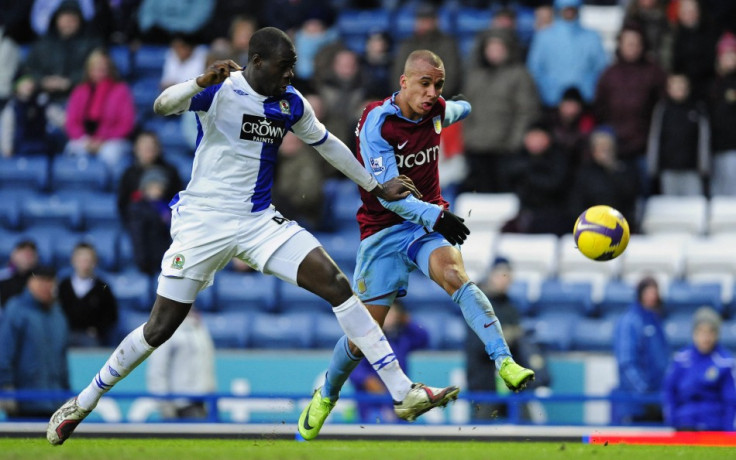 Anzhi Mackhachkala offered the giant defender wages in the vicinity of £100,000 a week. He insisted the move to the town, where he had to get a plane to play home games because it isn't safe to live in Makhachkala, wasn't motivated by money. It was because of his pasison for the community he didn't live in, right? After a year he was back in England, playing for QPR as they were condemned to relegation. His own performance in particular were criticised by fans, with some insisting his pay was far too high for the contributions he made to the side. And Samba's reasoning for being so poor at QPR? "I don't think I was well prepared to come back to the Premier League."
Luka Modric
Luka Modric was a star at Tottenham, and some critics have reasoned that with him in the line-up this season, there may have been less reliance on Gareth Bale to get the side up into Champions League contention. He signed a six year deal in 2010, claiming he was happy with Spurs and was satisfied with the direction the club was going in the long-term. But long-term for Modric clearly is not the kind of long-term us non-footballing types assume, because a year later he was asking, or begging, to leave for Chelsea. If he hadn't signed that deal he may have had more power over the situation, but Tottenham insisted he wouldn't be sold and that was the end of it.
The next season, after kissing the badge countless times and insisting he was happy to have remained at the club, he wanted to leave again. This time for Real Madrid. And Spurs didn't argue this time around, letting him go in order to go for players who didn't change their mind quicker than a five year old child with a flavoured lollypop in each hand.
Since then Modric has been voted the worst signing in La Liga for 2012. He has improved slightly in 2013, but with a new manager coming in, his future is far from certain at the club he now says is particularly difficult to find a regular spot in. Word is he may head to Chelsea wih Mourinho in the summer, sealing a pretty ho-hum time at Madrid. The lesson kids? When you think about signing a six year deal with a club, double check that you know how long six years is.