Uefa have confirmed the 2020 European Championship will be staged across 10-15 different cities instead of being held in one country.
Group matches will be held across any of the 53 Uefa member countries instead of solely in Turkey, the only country to have originally bid for the tournament, a bid that would have been thrown into doubt had Istanbul been awarded the Olympic Games in the same year.
The Football Association had stated a wish to host the final at Wembley as part of the format, which Uefa opted to employ for the 60th anniversary of the competition after a meeting in Lausanne, Switzerland on Thursday.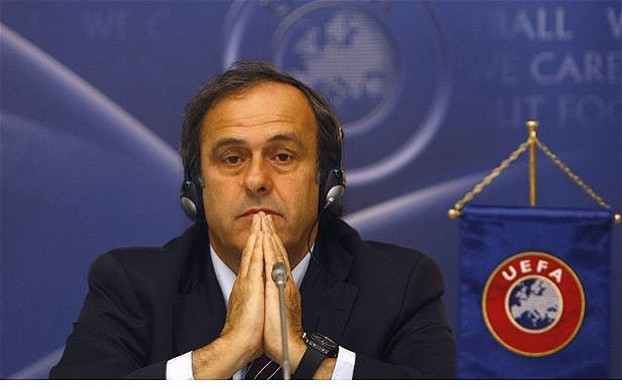 General secretary Gianni Infantino said: "Some important decisions have been taken.
"Uefa Euro 2020 will be staged across the continent, in various major cities, following a decision taken today. A Euro for Europe follows an initial idea by Uefa president Michel Platini. This was presented to the other association on the eve of the final of Euro 2012. UEFA has consulted all it' 53 national associations.
"The response has been extremely positive from all the national associations and has prompted this decision today."
The bidding process will begin in March 2013 and the host cities will be confirmed in the spring of 2014, with Scotland, Republic of Ireland and Wales also interested in hosting matches.
While costs incurred by the hosts cities will be significantly reduced with only a few matches being staged in each country, fears are rife that the tournament will lack an identity which has accompanied previous years.
The format also prevents fans from following their chosen nation throughout the tournament without moving through several countries at huge cost. However, the scale of the tournament would allow country's without the infrastructure to host a major tournament an opportunity to play a part in the continent's premier international football tournament and bring an event of the enormity of Euro 2020 to new fans of the game.
The host nations for the 24-team 2020 tournament will not be assured of automatic entry into the finals, with the original qualifying format retained.
FA chairman David Bernstein said in September: "Clearly Wembley is incredibly highly thought of by UEFA and it is something we will probably push for.
"UEFA want to hold the semi-finals and the final on the same ground, or in the same city and I think we would be on their shortlist - but there would be some strong competition."