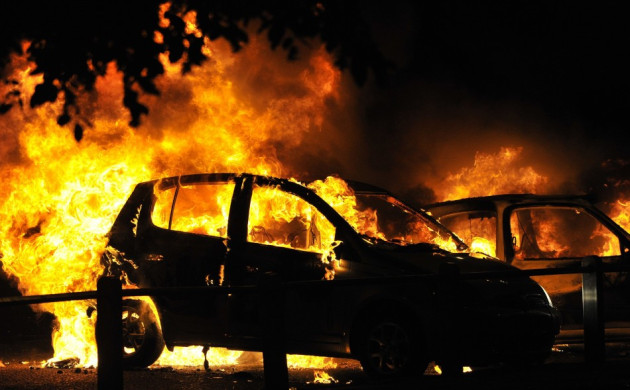 The Premier League could decide as late as Friday whether to postpone this weekend's opening round of matches after another night of riots across the country.
The Premier League and Football League will liaise with police on Thursday to assess whether the new season can start as scheduled this weekend. However, both sides are ready to delay that decision until Friday, in light of the unsettled situation.
A joint statement from the Premier League and Football League read:
"We're in talks with our London clubs, the police and authorities.
"A further statement will be made after the situation is reviewed on Thursday."
Wednesday's Bristol Rovers versus Watford Carling Cup match has already been postponed, following the cancelation of England's friendly against the Netherlands at Wembley.
There are three Premier League fixtures set to take place in London on Saturday, all at 1500BST:
Tottenham v Everton
Fulham v Aston Villa
QPR v Bolton
Tuesday's statement also said that "there is no reason to think any matches outside London will be affected," but this will now be reviewed in light of recent violence in the Midlands and Manchester.
The QPR owner Bernie Ecclestone told BBC Sport he hoped games would be played as planned this weekend and that any cancellations would send a terrible message to the rest of the world."
When asked if he was concerned the game at Loftus Road would be affected by the riots, Ecclestone said:
"I've been told no. I don't think there'll be a threat to QPR. I've spoken to people at the club who seemed quite confident it will go ahead.
"The police seem to have managed to contain the things that have been going on. But there's not much stuff that people can loot at a match so it won't attract the kind of people that have been active in the last few days."