Ukraine: Russia Angry as Another Soviet Hero Statue Toppled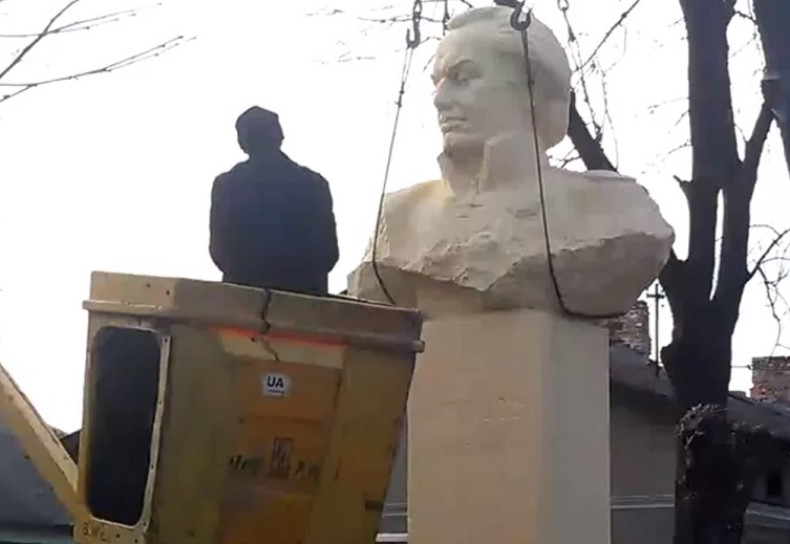 Russian national pride has taken another blow after Ukrainians got in the revolutionary spirit by getting rid of a bust of a famous Russian military commander.
Residents in the western region of Lvov removed a large bust of field marshall Mikhail Kutuzov from its plinth.
This act of revolutionary defiance by citizens of the city of Brody went down badly among Russians on Twitter, who branded the act an "outrage." Their anger has been stoked by a spate of topplings of statues of Lenin across Ukraine.
Following the ousting from power of pro-Russian president Viktor Yanukovich, citizens have brought down symbols of the country's past relationship with Russia.
But Kutuzov hails from a whole different historical epoch to Lenin. Russians revere Kutuzov as one of the nation's supreme military leaders, who took on an invading Napoleonic army and "chased them back to Paris", as described by the Kremlin mouthpiece's media outlet, RT.
Reacting to the destruction of symbols of Russia's past domination of Ukraine, the Russian foreign ministry said: "Stop this lawlessness."
There appeared to be little chance of that happening, with footage showing Ukrainians cheering and laughing as Kutuzov was hoisted off his plinth and put in the back of a cart.