Usain Bolt has attacked former Olympic champion Carl Lewis after the former American sprinter questioned the legitimacy of Jamaica's drug testing policy.
Bolt, who eclipsed Lewis as the greatest sprinter in Games history by becoming the first athlete to successfully retain the 100m and 200m Olympic titles, led a Jamaican one-two in both finals, along with training partner Yohan Blake.
But Lewis has attempted to undermine the achievement of the Jamaican team by pointing the figure at the country's drug testing policy.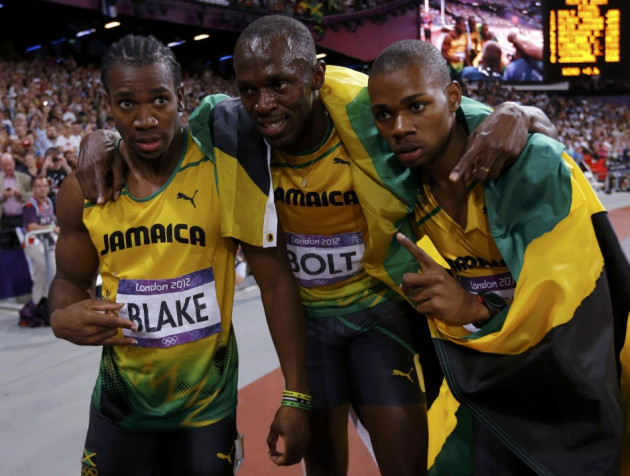 "I think there are some issues," Lewis said.
"Countries like Jamaica do not have a random (drugs testing) program, so they can go months without being tested. I'm not saying anyone is on anything, but everyone needs to be on a level playing field.
"I'm not saying they've done anything for certain. I don't know. But how dare anybody feel that there shouldn't be scrutiny, especially in our sport?"
Having closed the gap to Lewis' nine gold medals, as he claimed a fifth Olympic success on Thursday night, Bolt has reacted angrily to the suggestion Jamaica's success could have been achieved through prohibited means.
"I'm going to say something controversial right now, Carl Lewis - I have no respect for him," Bolt said.
"The things he (Lewis) says about the track athletes, it's really downgrading for another athlete to be saying something like that about other athletes.
"I think he is just looking for attention really because nobody really talks much about him. It was really sad for me when I heard the other day what he was saying, it was upsetting.
"So, for me, I've lost all respect for him, all respect.
"It was all about drugs, about drugs stuff for me. For an athlete to be out of the sport saying that was really upsetting for me. As far as I am concerned he is just looking for attention."