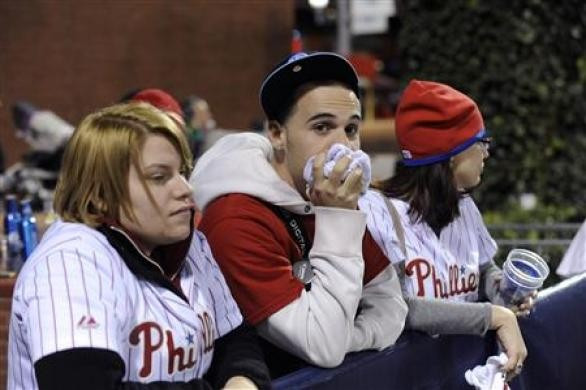 St. Louis Cardinals came back from a four run deficit to secure a 5-4 victory over the Philadelphia Phillies Sunday to level their best-of-five divisional playoff series 1-1.
The Cardinals rallied from a 4-0 losing position with five unanswered runs off Cliff Lee to complete their comeback in the seventh inning.
Having fought back from an 8.5 game deficit in the final month of the regular season to reach the playoffs, the Cardinals head back to St. Louis for Game Three on Tuesday with the series still wide open.
"We're making it a series, which is fun, exciting," Cardinals manager Tony La Russa told the New York Times. "It's fun to play against these guys."
In front of an announced crowd of 46,575, the Cardinals recovered from an insipid display from Chris Carpenter to rally in the fourth inning, scoring three runs to claw their way back into the game.
"Everyone thought we were out of the competition, and we're here," Cardinals' Albert Pujols told reporters. "You can't take anything for granted, you have 27 outs and that's what it took.
"Hopefully we continue to play like this."