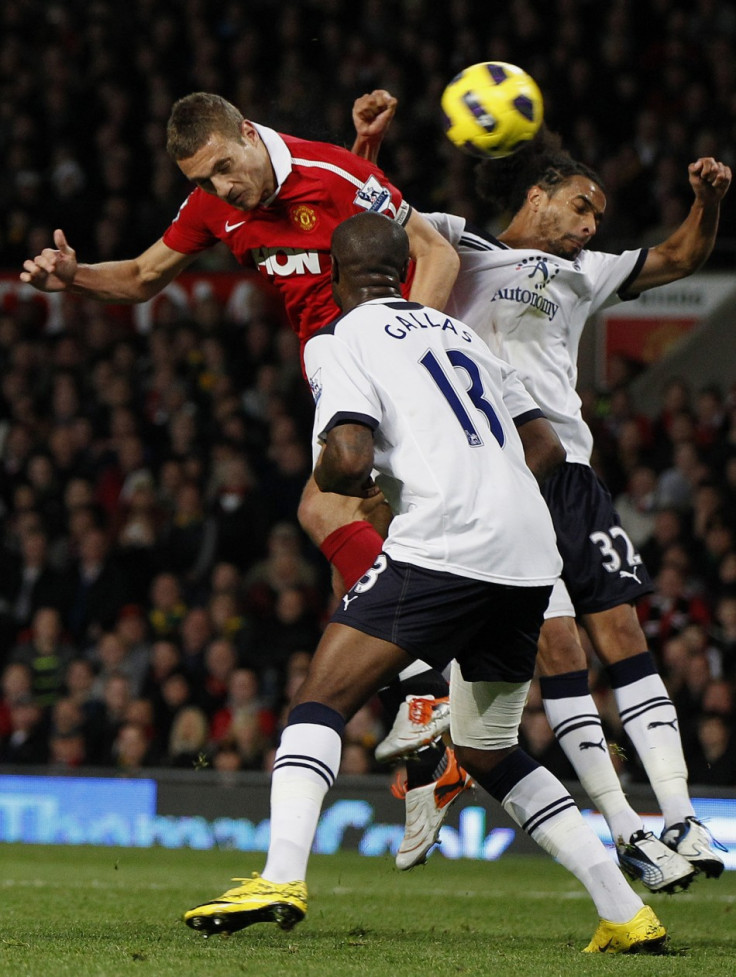 Manchester United captain Nemanja Vidic believes his love of defending and apparent revelry in making robust challenges shouldn't be mistaken for being a dirty player.
The imposing Old Trafford stalwart has earned a fearsome reputation as being one of the most uncompromising defenders in world football since joining Manchester United in January 2006.
The towering Serbian is arguably one of the most physically imposing players in the premier League yet the Manchester United star is eager to point out the difference between being physical and trying to hurt a fellow professional.
The Manchester United custodian is fully aware of his limitations as a footballer and concedes tackling is one of his strengths. The 30-year-old is more than happy to acknowledge his limitations but admits he does garner great pleasure from defending and making tackles.
"I am not a number 10, I know that. I am defender and I have t stop the other team from scoring the goal. If I play well but make one mistake, than all anyone remembers is the goal I conceded. So I have to be fully focused.
"I am a defender. I like to defend, it's what I do and what I'm best at. I tackle, I tackle, I tackle." The Manchester United defender explained to Sport Magazine.
"This is what a defender does - this is how I developed my whole career, and this is what the manager (Sir Alex Ferguson) wants from me.
"I play strong, yes."
While Vidic is happy to recognise his reputation as one of the most uncompromising defenders in the Premier League, the Manchester United captain believes, and contrary to the chant that rings out across the Stretford End whenever he makes a challenge ("He come from Serbia...he'll fu**ing murder ya!"), he is fair.
"I am not a dirty player and I'm not a killer, as the fans sing.
"I don't want to hurt or injure anyone. I just want to win. I have to win, so I do what I have to do."