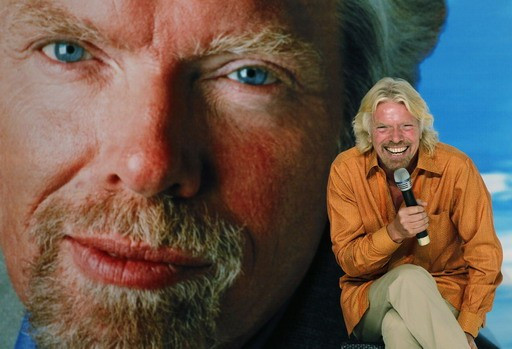 On Friday the British Air line Pilots' Association withdrew to consider their position and a spokesperson for the union on Tuesday afternoon had no word about how the talks went on Monday, just saying that the talks would continue. As Tuesday has passed there is no sign of an agreement for either side which will only cause more confusion and anxiety for families who are set to travel with Virgin Atlantic this summer. The longer talks go on for, the greater chance there is of strikes this July.
Virgin Atlantic pilots have voted overwhelmingly to strike over a four per cent pay increase. The strike, which has mass support amongst pilots, had a turnout of 94 per cent with 97 per cent voting in favour of industrial action. It is a significant blow to British travellers who will no doubt face holiday chaos this summer. The strike will affect key routes flown by Britons', including Florida, the Caribbean, the Far East and Australia. The first walk out is expected this July.
The strike action, the first in Virgin Atlantics history, will cause mass disruption and cancellations from major UK airports. Virgin are based at London Heathrow but they fly key routes out of Gatwick, Manchester and Glasgow airports, handling over six million passengers a year, and well over fifteen thousand passengers a day.
Delay in Virgin pilot strike dates is causing frustration to British travellers. Passengers booked to fly in July face uncertainty. As the unions can give just seven days' notice to any strike, even if families have left for their holidays there is no clear way they can be sure that they will be able to return to the U.K when they are supposed to. Families are set to be disappointed as holidays they have booked to the Caribbean, Florida and the Far-East could be ruined.
What is even more worrying for passengers is the fact that the airline has not moved from its original position of claiming the pilots are getting a fair deal. Its statement when the pilots voted in favour to strike was 'the company had made a fair, affordable offer that is in line with the rest of the industry and continue to open dialogue.' Given the gulf between the airline and the union's position, the next move is likely to be an announcement of a strike.
BALPA have been careful not to announce when they plan to strike, as to cause as much disruption to Virgin Atlantic as possible. By announcing when they plan to strike, they only risk Virgin being able to create contingency plans to avoid disruption. As long as they follow the law and give the airline seven days' notice of any strike, Virgin will be powerless to put in place any safeguards to help passengers. The result will be the usual summer turmoil at some of the U.K's largest airports.
Advice for passengers flying with Virgin Atlantic this summer
Is my flight going to be affected?
Virgin Atlantic has confirmed their flight schedule remains completely unaffected.
BALPA has not advised of any potential strike dates, and even if they do any industrial action is by no means a certainty. We understand that many of our booked and potential customers will be concerned however BALPA and Virgin Atlantic are continuing discussions regarding Pilot Pay and they're confident that together they can settle this dispute without causing any inconvenience or disruption to our customers.
What happens when strike dates are announced?
In accordance with the law, Virgin Atlantic must be given 7 days' notice of the commencement of any strike. However even if a date after the 28th June is announced it's by no means a certainty that strikes will take place. Virgin Atlantic remains committed to finding a solution to this matter by continuing discussions between all parties in order to reach a positive resolution and without causing any inconvenience or disruption to our customers.
Can I cancel my booking and have a refund?
As the Virgin Atlantic flying schedule remains completely unaffected any cancellation would be subject to the relevant charges within our brochure terms and conditions.
Will Virgin reimburse me for other expenses incurred?
No - Virgin is not responsible for anything other than the flights and would not reimburse you for accommodation or car rental. Check with your travel insurance, every policy is different. Any insurance policy taken out before the strike date will be covered. Package holiday with Virgin Atlantic will be covered in their entirety.
For more information on the Virgin Atlantic pilot strike click here
For more information on insurance click here