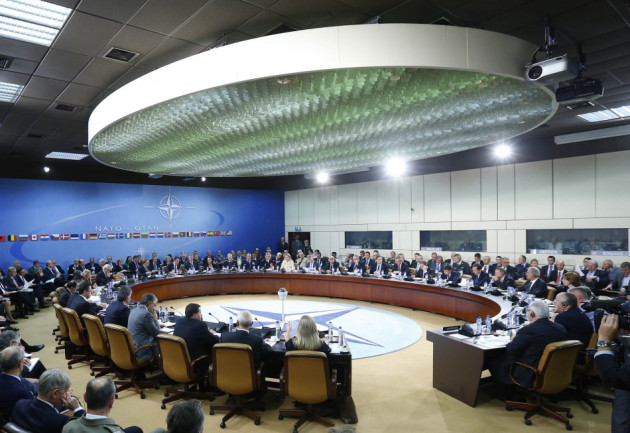 The US has said it is "very concerned" about Turkey's plan to buy a multi-billion dollar missile defence system from a Chinese company under sanctions for violation of an arms non-proliferation Act.
Turkey said in September it would co-produce a long-range air and missile defence system with a little known arms maker, China Precision Machinery Export-Import Corporation.
The Chinese firm had beaten the American partnership of Raytheon and Lockheed Martin, Russia's Rosoboronexport and the Italian-French consortium Eurosam to bag the deal.
"We are very concerned about the prospective deal with the sanctioned Chinese firm. Yes this is a commercial decision, it is Turkey's sovereign right, but we are concerned about what it means for allied air defence," Francis Ricciardone, US Ambassador to Turkey, said.
The ambassador said the US will have "respectful conversations" with Turkey, a Nato member and ally, and that expert-level talks have just begun.
Earlier, Nato chief Anders Fogh Rasmussen had raised similar concerns. "Our position is very clear. It's a national decision to decide which equipment to purchase ... However, seen from a Nato perspective, it's of utmost importance that the systems nations plan to acquire can work and operate together with similar systems in other Allied nations," Rasmussen said at a Nato defence ministers' meeting.
Turkey has faced strong criticism from fellow Nato members that it was improper for Ankara to rely on a Chinese firm to develop a complex missile shield.
"There is no place for China within this critical system. We would not wish to see a virus in a complex system," a top ranking official from a Nato member said about the deal, according to Turkish newspaper Hurriyet Daily News.
Others have suggested that Turkey has committed a blunder by associating with a country seen as a long-term threat to the bloc.
"I have no idea why the Turks do not see the simple fact that the alliance's security threat perception in the next 20 years is based on China. Air and missile defence will be the top defence issue in the foreseeable future, with China being under the magnifier," an unnamed Nato ambassador in Ankara told the newspaper.
Apart from the threat perception, Nato members are worried about the compatibility of the Chinese firm's FD-2000 missile defence system with the existing hardware. Choosing a potentially incompatible system would wreak havoc on the complex missile defence shield and question the viability of the 28-nation bloc, they say.
While Turkey has brushed aside questions on compatibility issues and insisted that integration with the existing Nato system was possible, China has said the US and its allies are over-reacting to a simple commercial decision by the Turks.
However, experts disagree. One US defence official told the Hurriyet Daily News it would be a crazy idea for the US to divulge the codes necessary to make the system integrate with the Chinese hardware.
"To make the Chinese system Nato-operable, the Turks would require Mode 5 codes and I see no reason why the [US] National Security Agency should give a nod to this crazy idea," the unnamed official said. Mode 5 is a code that enables allied radar systems and aircraft to recognize whether an unknown aircraft is friendly or an enemy, the report says.
Turkey currently has a US-built Patriot missile defence system.
However, losing out on business could be the least of the worries for the US. China's military footprint and sphere of influence have been widening, along with its rise as a global economic powerhouse.
"It is a wake-up call ...China is looking to get a lot more involved in the Middle East and is being increasingly accepted there," Christina Lin, a former US official and an expert on the region, told Reuters.
China is currently the fifth largest arms exporter in the world, ahead of the UK, and its export of conventional weapons soared 162% between 2008 and 2012.