France midfielder Samir Nasri believes the return of Wayne Rooney will spark England's European Championship campaign into life.
Rooney severed the first of a two-match suspension for England's draw with France, but will return for the final group match against co-hosts Ukraine.
After adopting a considered approach during their draw with France, which saw Nasri cancel out Joleon Lescott's header on the half-hour, the Manchester City man expects that upon Rooney's return that England will make significant strides.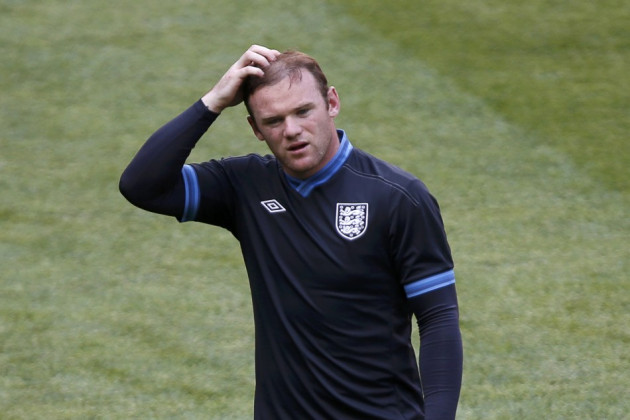 "That will make a big difference," he said. "He is a top-class player, someone who can make a difference in a big game.
"He proves that every single week for Manchester United. It will have a big impact when he comes back for the last game of the group stage.
In the absence of the United striker, Ashley Young and Danny Welbeck led the line for Roy Hodgson's men and Rooney can expect to fill one of those births for the final group match against Ukraine on 19 June.
Until his return, after England's second group match against Sweden, Hodgson's side are likely to revert to type, with defensive security preferred to an open attacking style.
In the eyes of France and United defender Patrice Evra, England's tactics mirrored that of Chelsea's during their run to Champions League glory last season.
The Blues' defensive discipline saw them knock-out reigning champions Barcelona before beating Bayern Munich on penalties in the final, and England will be looking for similar success as the competition continues.
"We are frustrated because I think we played much better," said Evra.
"At times it was like there were 15 bodies in front of us. It was really difficult to find space. People laugh but they played the way that Chelsea played against Barcelona.
"Maybe the fans want England to play more football but if they win the tournament like that, they will be happy."
Upon scoring the equaliser in Donetsk, Nasri celebrated by putting his figure to his lips, a reaction he later revealed was directed towards detractors in the press, however, his manager Laurent Blanc was unsure who the gesture was meant for.
"That's between him and his detractors," said Blanc.
"There are individual and personal reactions. These are things we don't always expect.
"I think Samir was happy to score a goal and play a good game. You'd have to ask him who he was directing that (gesture) to."