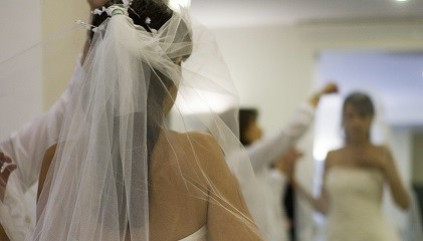 A panic-stricken groom who made a hoax bomb call to a register office because he had forgotten to book the venue and was too scared to tell his wife-to-be has been jailed.
Neil McArdle, 36, had failed to complete the necessary forms to book St George's Hall in Liverpool in time for his wedding to Amy Williams.
Instead of telling her, he tried to "weasel" out of owning up and rang the register office on the morning of his wedding day to say that a bomb would off in 45 minutes.
When McArdle, Williams and their families arrived at the venue, the building in the centre of Liverpool was swarming with police. McArdle made the call just 11 days after the Boston Marathon bombing, in which three people died and more than 260 were injured.
McArdle said he made the hoax call as he did not want to let down his fiancée. The wedding was "all she talked about", he said.
McArdle, of Kirby, Merseyside, pleaded guilty to communicating false information with intent and was sentenced to 12 months.
Judge Justice Norman Wright said: "She [Williams] was getting ready, expecting you were going to be man and wife and a very solemn public event in her life, and you knew that was not going to take place.
"You did not say, 'We need to talk'. You tried to weasel your way out by creating a bomb hoax so the wedding would not take place. You have to understand: bomb hoaxes are extremely serious."
Derek Jones, prosecuting, said: "He realised the day before that the wedding was not going to take place and because he did not want to let his fiancée down or [he was too] embarrassed to tell his family, he panicked in the morning and rang St George's Hall.
"He was hoping all weddings would be postponed and it would give him time to book the wedding in the future. He did say several times how embarrassed and ashamed he was and how sorry he was."
Charles Lander, defending, added that if the offence were not so serious, McArdle's actions would have "all the markings of a comedy".
The court heard how the couple were still together.
McArdle was also was also ordered to pay £100 court costs.