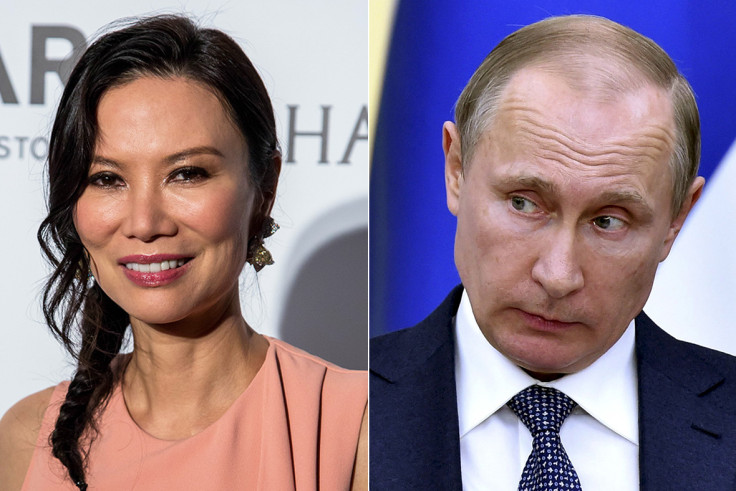 As the Blac Chyna Vs The Kardashians drama continues to rumble on thanks to her and Rob Kardashian's shock engagement, it seems that some of the world' elite have found themselves entangled in an equally scandalous love web. Earlier in March, Rupert Murdoch's ex-wife Wendi Deng was romantically linked to Russian leader Vladimir Putin with insiders telling US Weekly that it was "serious". Rumours of the alleged relationship, which the Kremlin is yet to confirm, are said to have been "circulating around corridors of power" for years.
The whispers ultimately intensified after Rupert Murdoch, 85, ended his 14-year marriage with Deng, 47, back in June 2013, citing irreconcilable differences. At the time some reports claimed that he no longer trusted her close friendship with former British Prime Minister Tony Blair, who is the godfather of their daughter Grace. The following year, Putin, 63, announced his divorce from his Lyudmila Putina, wife of 30 years.
Adding fuel to the fire is the fact that Deng has been enjoying a sunshine break in St Barts aboard the $400 million yacht of Russian billionaire Roman Abramovich, a close friend of Putin. As a result of the mounting rumours, Deng has been likened to Carla Bruni, the former model who is now married to the former French president Nicolas Sarkozy. Just like Deng, she is believed to have a penchant for powerful men.
And that's not where their similarities end. Bruni famously enjoyed a clandestine affair with Rolling Stone legend Mick Jagger when he was with Jerry Hall, and just to make things that bit more complicated, Hall recently tied the knot with Murdoch after a whirlwind romance.
IBTimes UK breaks down the complicated and messy love drama...