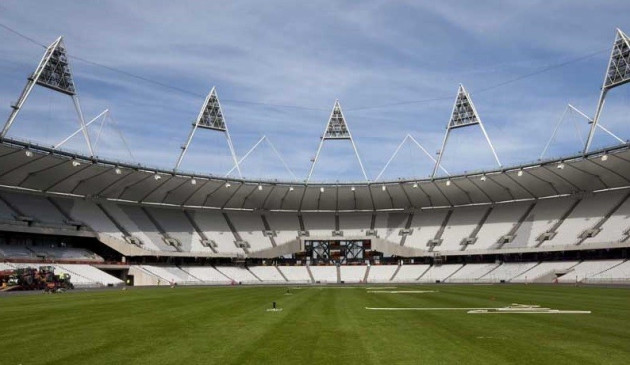 Barry Hearn has taken his war for the legacy of the Olympic Games to Parliament by again warning that Premier League West Ham United will kill his small east London club.
Sports promoter Hearn delivered a lively case to the Lords' Olympic and Paralympics Legacy Committee for why League One minnows Leyton Orient must get a place in the Queeen Elizabeth stadium.
Orient are fighting against the decision by Olympic legacy bosses to hand sole occupancy to the Hammers from 2016.
A judicial review and a legal claim against the Premier League is underway, amid fears Orient ticket sales will be hit hard if the Hammers move in next door to Brisbane Road - where the O's play.
Hearn told IBTimes UK that Olympic officials and the Premier League club have a big fight on their hands to keep out Orient.
Shortly after giving evidence, he said: "What is going on here? We need to know what is going on behind closed doors. Someone does not want us in the room and I want to be told to my face why that is.
"We need to know just what the hell is going on here. It's good that people like the panel are asking questions and that can only be valuable."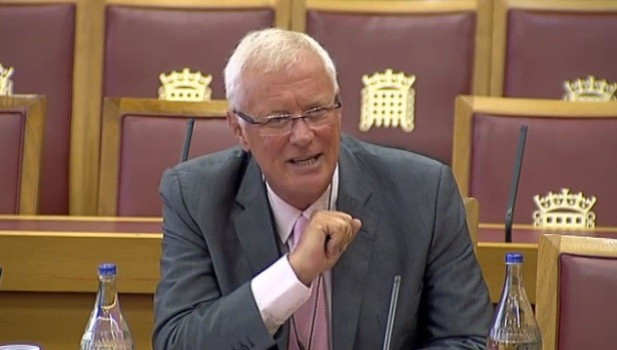 Hearn told IBTimes UK Orient are being muscled out of the Games' legacy by bigger, richer players.
"I do not like bullies and nobody doe," he said. "I have an awful lot on my plate with my other businesses, but I'm very passionate about Leyton Orient and it's unfortunate that this passion is being ignored and people are ignoring a common sense solution."
Under the terms of the deal, West Ham will pay £15m up front for the stadium, plus £2.5m a year from 2016. The taxpayer has ploughed almost £70m towards conversion costs totalling around £150m.
Officials claim making West Ham the tenant of the 80,000 stadium is the best way to ensure it is used regularly.
But Hearn told Lords today (Wednesday) that poses an existential threat to the smaller club.
"The Premier League is everywhere," he said. "It's such a strong brand. Kids will turn on to a Premier League club every day of the week. They don't think: "I'll fight my corner at my local club." We lose 400 die-hards every year and they get replaced for 400 kids who come to their local team. If you have a Premier League club on your doorstep offering free tickets, do you honestly think they're going to Orient?
"Orient are the forgotten tribe of the East End and I don't think we'll die quietly. I don't know anything other than fighting for something which I think is the genuine legacy of the Olympics. This is not a done deal."
West Ham say owners David Gold and David Sullivan are devoted to the club, will share costs with the public and boast a proud east London heritage.