Rugby World Cup 2011: Cotton Lambasts Tindall and Johnson Over England World Cup Debacle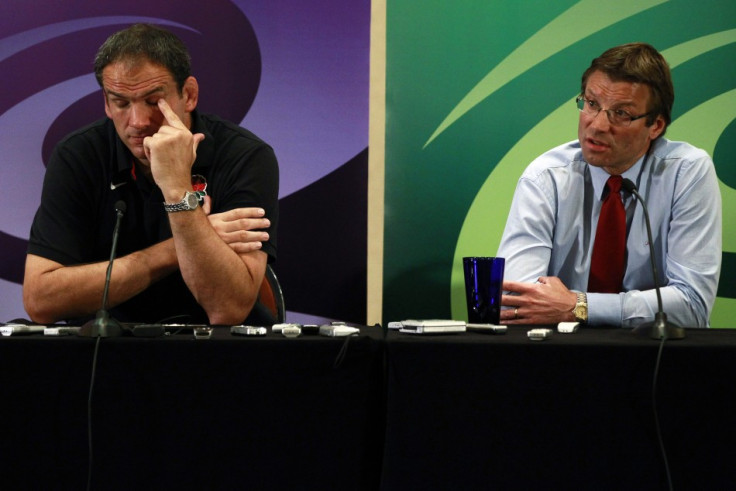 Fran Cotton, the former England captain, has censured Mike Tindall and Martin Johnson after being asked to head an independent review of England's World Cup failure.
Cotton singled out Tindall for his "unforgiveable" behaviour in New Zealand, after the player was filmed in cavorting with a mystery woman in a Queensland nightclub.
"That is not part of an athlete's lifestyle. What example does that set to the younger players? What example does that set to the younger players?" Cotton said.
"What concerned me is that one of the leading players and the captain at that time was out at two in the morning and obviously absolutely hammered."
The former England and Lions prop was equally as unsparing in his criticism of Johnson.
"I've not seen an improvement in three-and-a-half years."
Cotton, who will analyse the entire upper structure of English rugby, will report his findings to the Rugby Football Union (RFU) Management Board in early December.
Confirming his imminent appointment, Cotton implied to Sky Sports News that Johnson's time in charge may be up.
"Martin has now been in charge for three-and-a-half years and it is very difficult to understand what style of play this England rugby team is all about.
"The basic skills of rugby at that level just aren't good enough and I haven't seen an improvement in the last three-and-a-half-years."
Cotton has also been charged with overseeing RFU director of rugby operations Rob Andrews' review of England's failure at the World Cup.
The RFU said Wednesday that both reviews would go ahead as planned, each working independently to examine the current failings inherent in English rugby.
"The question has been asked as to how Rob Andrew can review his own department," Cotton told the Telegraph.
"Our review will be over-arching that. It's not concerned with individuals so we won't be making any recommendations as to whether Johnson should be England manager or anything like that.
"We need to get this done, the union needs to get on with appointing a new chief executive who, in turn, can sort out a performance director."
© Copyright IBTimes 2023. All rights reserved.