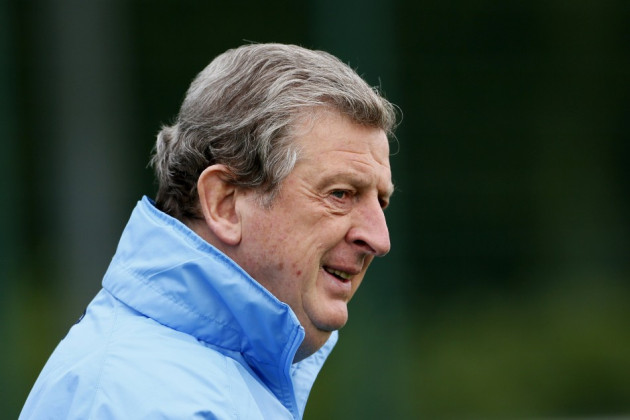 Roy Hodgson may be unconcerned by the opposition England may face at next summer's World Cup finals but is hopeful of avoiding fixtures scheduled to the north of Brazil when Friday's draw is made.
The tropical conditions particularly in Manaus, which hosts four group games, and Fortaleza, which stages four group matches as well as a second round and quarter final knock-out game, would be hazardous for preparation.
Instead, Hodgson would prefer a draw to the south of the country, ideally in Group B, F or H, which have matches scheduled in Porto Alegre and the neighbouring city of Curitiba.
"The venues worry me more than the opponents," Hodgson said. "I think there's definitely going to be climatic conditions which will be problematic for [all the] teams but not least the northern European sides.
"The tropical nature of Manaus is the problem. I'm not an expert on the venue but I'm just mouthing what everybody has been saying to me. Manaus is the place ideally to avoid and Porto Alegre is the place ideally to get.
"Manaus will be a difficult venue for everyone, including the Argentinians, Chileans and Colombians, but for northern European players it will be a little bit harder. You have a better chance if you get one of the venues where the climate is kinder."
After the end of the regular season, England will begin their preparations prior to the tournament in an American holding camp where they will play a series of warm-up games.
But Hodgson has ruled out tailoring their American preparation to where they might play their group matches.
"We are thinking about Florida simply because acclimatisation is going to be a major factor," Hodgson added.
"It doesn't matter where we play - Porto Alegre or Manaus - it will be hot, so there is no point going up into the mountains where the air is fresh and clear. That might be more pleasant but it's not going to prepare us."