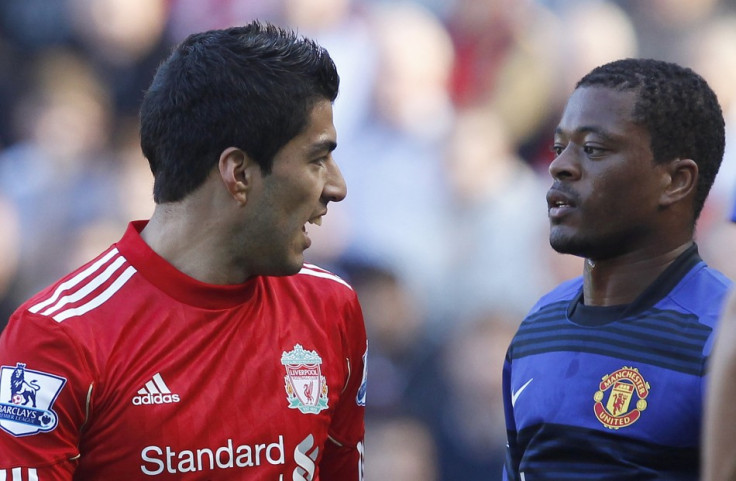 Former Newcastle United defender Olivier Bernard has criticised Liverpool and their players for wearing Luis Suarez t-shirts at the DW Stadium last night, following the Uruguayan's well publicised case involving Manchester United's Patrice Evra.
The entire Liverpool match-day squad wore shirts with Suarez's face on them during their warm up for the match against Wigan, and also released a statement prior to the game, in a public show of support for the Anfield talisman. Suarez has been banned for eight games and fined £40,000, subject to appeal, for racially abusing the Manchester United defender during October's 1-1 draw at Anfield.
Bernard, who spent two spells at St James' Park between 2000 and 2007, believes Liverpool's defiance illustrated a lack of respect for the recent FA ruling, and worse than that, it suggested that it is ok "for everybody to use racist words". Suarez was found guilty of racially abusing the aforementioned Manchester United star on Tuesday night and has 14-days to appeal the ruling.
While understanding Liverpool's unwavering support for their star player, the Frenchman believes their statement of intent was "wrong" and they should accept that Suarez "used a racist word" towards Manchester United's Evra.
"I really didn't think it was fine to wear the t-shirt," the Frenchman told Sky Sports News when asked about Liverpool's show of unity.
"I can understand the club's (Liverpool's) side of it, but in society we can't accept racism and give support to a player who has used racist words. I just think it is a bit wrong.
"It made it allowed for everybody to use racist words and it will be okay. It's not okay to use racist language and the message they sent out yesterday was a bit wrong."
Liverpool have been outwardly objectionable towards the recent FA verdict in regards to the alleged racist abuse of Manchester United defender Patrice Evra. Their statement immediately after the FA ruling earlier in the week not only expressed their 'surprise and disappointment' but also questioned the 'credibility' of the Old Trafford fullback.
"I don't mind them giving support to Mr Suarez, but I just think it's a bit wrong to wear the t-shirt because that means they have allowed racist language. I just don't understand it." Bernard added.
Bernard believes Liverpool would have been better served accepting that Suarez used racist language towards the Manchester United player and move on. The former defender suggests Kenny Dalglish's side would have earned more respect that way.
Bernard added: "Probably accept it, accept that the player used a racist word. That would make everybody understand that Luis Suarez is not a racist person, but he did use a racist word and he should be punished. That should then be the end of it."
The former Newcastle star suggests the FA's stance against racism and their careful deliberation in regards to the case involving Liverpool's Suarez and Manchester United's Evra is hugely commendable.
He concluded: "What the FA have done is make a real point that racism has no place in England and no place in football and no place in our society. I think they have made that clear and I'm pretty happy with their decision."