Yemen Sunni grand alliance: Sudan commits troops as Saudi jets pound Sana'a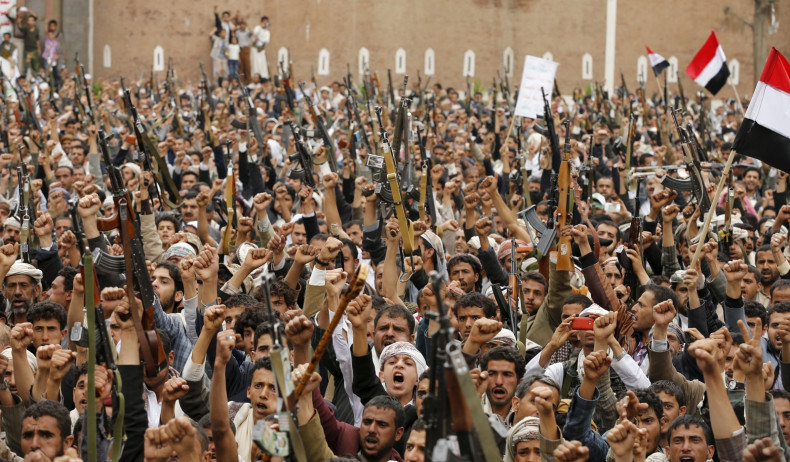 Sudan has committed 6,000 troops to the Saudi Arabia-led war in Yemen as air strikes continued to pound Sana'a and other Houthi-held areas of the country.
Sudan's president Omar al-Bashir said that the country was ready to deploy troops and aircraft to Operation Decisive Storm, launched by Saudi Arabia in response to the Houthi push towards the southern city of Aden.
Egypt, Jordan and Morocco are among the ten regional allies of Saudi Arabia in its intervention in Yemen that has already led to dozens of civilian causalities in Sana'a.
President Abdrabbuh Mansur Hadi is currently in the Saudi capital of Riyadh, but has made a statement in Arabic on his Facebook page: "To our great Yemeni nation, north, south, east and west, have patience, persevere and endure. For you are by God the victorious ones, and the rebels and their allies are coming to a close demise God-willing."
Meanwhile rebel leader Abdulmalik al-Houthi has threatened to turn conflict-ridden Yemen into a "graveyard of invaders" if the opposition forces led by Sunni-controlled Saudi Arabia and others decide to deploy ground troops.
Al-Houthi's threat came during a televised address as the Saudi-led forces continue to pound Houthi Shiite targets in Yemen.
Residents of Yemen have been publishing pictures from Sana'a on social media and written of the devastating impact of the Saudi-led action, which is being supported by both the UK and US.