Laboratory tests have found no presence of the street drug "bath salts" in the blood of Rudy Eugene, who was shot by police after eating another man's face.
Only marijuana was found in the bloodstream of the 31-year-old who attacked Ronald Poppo, a 65-year-old homeless man, before being shot dead by Miami police.
The lab results will confuse many experts who speculated that strong substances would have been required to cause Eugene to snap and turn crazed and violent.
One Miami police union official has suggested that Eugene was under the presence of three synthetic stimulants that are packaged as "bath salts" and often sold on the internet.
However no trace of the substance was found, as well as no prescription medication or alcohol.
"The problem today is that there is an almost infinite number of chemical substances out there that can trigger unusual behaviour," said Dr Bruce Goldberger, Professor and Director of Toxicology at the University of Florida.
He added that it was almost impossible for toxicology testing to keep up with the drug trade's constant new drug formulations.
"There are many of these synthetic drugs that we currently don't have the methodology to test on and that is not the fault of the toxicology lab," he told AP.
Addiction expert Dr Patricia Junquera, assistant professor at the University of Miami Miller School of Medicine, said she "could not rule out" that a prticular strain of marijuana could have caused the alteration of Eugene's mental state.
She added that the marijuana could have a greater effect on Eugene if he already had a mental disorder.
The lab results serve to further deepen the mystery of what it was that caused Eugene's violent outburst. His girlfriend, Yovonka Bryant, told a news conference in early June that she felt safe with him and he was a religious man who did not drink or take hard drugs.
"I felt safe with Rudy. We spoke about marriage and I thought that he would be a good father to my children," she said.
"Rudy and I never discussed cannibalism or voodoo. I believe that he would never knowingly and intentionally have inflicted the harm that he did and that most likely there is a drug that he was given without his knowledge."
Now that the laboratory tests have ruled out all currently known substances, Bryant and Eugene'es family remain in the dark as to changed him on May 26.
Before the attack, police were called by a witness on MacArthur Causeway who saw a "completely naked man" on top of one of the light poles, "acting like Tarzan".
Surveillance video from a nearby building showed him stripping Poppo and beating him viciously, before climbing on to him and proceeding to bite his face.
When a police officer approached he turned around and growled like a wild animal and kept eating at the man's face.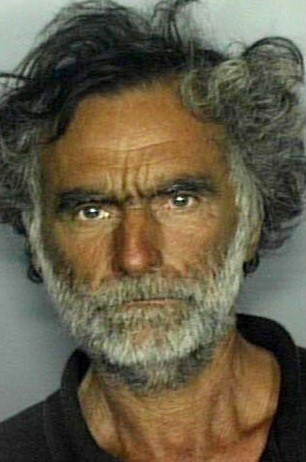 Poppo has undergone extensive facial surgery and lost his left eye following the attack. Doctors are trying to find a way to restore vision in his left eye. HIs family had presumed him dead, having not spoken to him for th last 30 years.
Eugene's brother Marckenson Charles said: "Anybody who knew him knows that wasn't the person we knew him to be. Whatever triggered him, there is no answer for this."